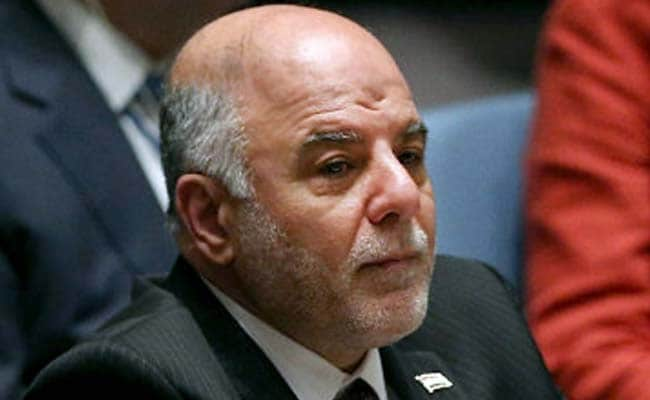 Baghdad:
Iraqi Prime Minister Haidar al-Abadi on Saturday ordered more air support for the security forces and allied tribal fighters battling jihadists in the western province of Anbar.
He "ordered to provide extensive air support to Anbar, arm its sons, support and reinforce the armed forces in the province," a statement from his office said.
The statement came as pro-government forces tried to fend off a major offensive by the Islamic State (IS) group in and around the provincial capital Ramadi.
It said Abadi gave instructions to bolster the western province's defences after meeting a delegation from the Anbar provincial council in Baghdad.
<divid='ndtvrelcontent'></div>

"He assured that military operations will go on until the province is cleared, until the situation is stable and security and stability prevail," the statement said.
IS on Friday launched an attack from four directions on Ramadi, a city that lies 100 kilometres (60 miles) west of the capital Baghdad and is one of the last areas in Anbar under government control.
The Iraqi army and police are fighting IS alongside some local Sunni tribes that oppose the jihadists.
At least 23 tribal fighters were killed in the fighting on Friday, according to a tribal leader and a police officer.
Resisting IS has come at a heavy price for some in Anbar, with hundreds of members of the Albu Nimr tribe executed by the group in areas the government was unable to reach.
The tribal fighters in Anbar, whose cooperation with the Shiite-dominated government is seen as essential to defeating IS, have been demanding more air support from the government and the US-led international coalition.