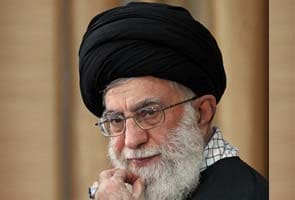 Tehran:
Iran's top leader says some aspects of Hassan Rouhani's visit to New York last month were "not appropriate," but has reiterated his crucial support for the president's policy of outreach to the West.
The comments by Ayatollah Ali Khamenei, summarized Saturday on his website khamenei.ir, came after hard-liners criticized a 15-minute phone call made by Rouhani to President Barack Obama, a gesture aimed at ending three decades of estrangement between the two countries.
Hard-liners, including commanders in the powerful Revolutionary Guard, have said the president went too far in reaching out to the US.
Khamenei also said the US was not "trustworthy." He's previously said he's not opposed to direct talks with the US to resolve Iran's nuclear standoff with the West but is not optimistic.