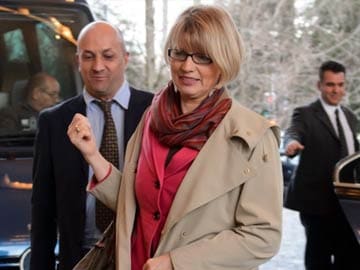 Tehran:
Iran said on Sunday that the landmark agreement the Islamic republic clinched with world powers on its disputed nuclear programme will take effect from January 20.
"The implementation of the joint plan of action will start from January 20," foreign ministry spokeswoman Marzieh Afkham told Mehr news agency.
Media reports said Iran's chief nuclear negotiator Abbas Araqchi was to hold a news conference later on Sunday.
Iran and the European Union agreed Friday on how to implement the deal on containing Tehran's nuclear programme, but it still must be approved by each country before it can take effect.
The EU represents the so-called P5+1 group of world powers - Britain, China, France, Germany, Russia and the United States - in the decade-long nuclear negotiations with Iran.
Under the deal reached in November, Tehran agreed to curb parts of its nuclear drive for six months in exchange for receiving modest relief from international sanctions and a promise by Western powers not to impose new measures against its hard-hit economy.
Western nations and Israel have long suspected Iran of pursuing a nuclear weapons capability alongside its civilian programme, charges denied by Tehran.