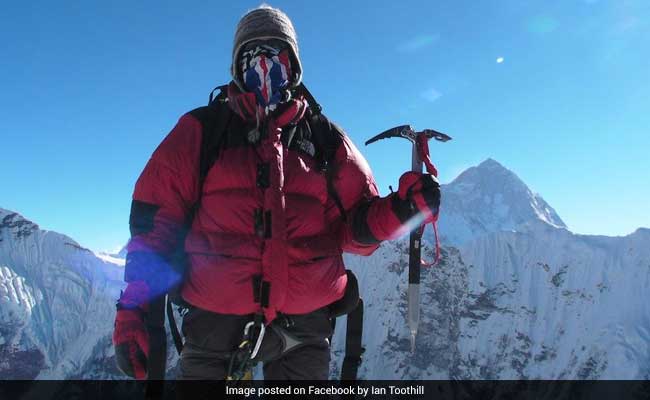 London:
A 47-year-old British man with terminal cancer is believed to have become the first cancer patient to climb Everest, the world's highest mountain.
Ian Toothill, the Sheffield Wednesday Football Club fan, who has been told he has just months to live, planted a flag of rivals Sheffield United at the summit for charity.
The personal trainer, who reached the summit on Monday, has raised almost 31,500 pounds for the cancer charity Macmillan, beating the target of 29,100 pounds.
"Nothing to see here, just some cancer dude (Sheffield Wednesday) fan on the summit of Everest with a @SUFC_tweets flag," Mr Toothill tweeted.
Ian Toothill, originally from Sheffield, lives in Willesden Green in London and has climbed in the Himalayas.
He believes that he is the first cancer patient to scale the world's highest mountain, 'BBC News' reported.
Mr Toothill was diagnosed with bowel cancer in June 2015 and told in early 2016 that he had beaten the disease, but later found out it had returned.
Mr Toothill said he has been told that he has "just several months left to live".
He reached the top of the North Col route on May 16 and the summit of Everest on June 5.