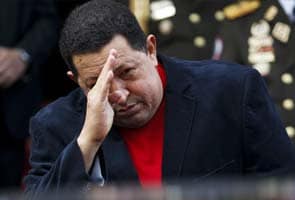 Caracas:
Hugo Chavez is conscious and fully aware of how "complex" his condition is nearly three weeks after difficult cancer surgery in Havana, the Venezuelan president's handpicked successor said on Tuesday.
Vice President Nicolas Maduro, who accused the Venezuelan right of spreading what he described as sick lies and rumors about Chavez's health, said that he had spoken to the ailing leader twice over the past three days.
"He is absolutely aware of how complex the post-operative condition is," Maduro said in an interview from Havana with Telesur, a cable news channel funded by Venezuela and other Latin American states.