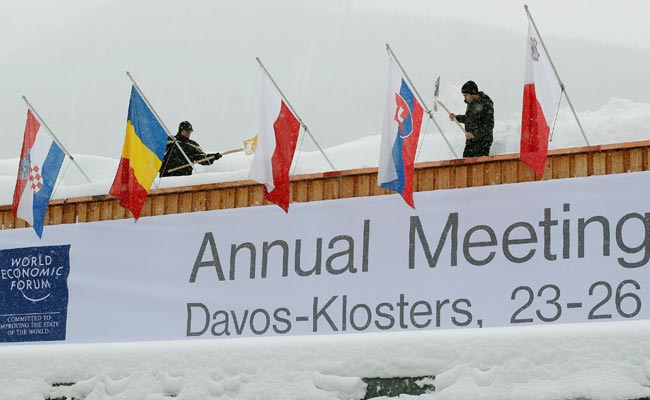 Davos:
At least 20 people were evacuated late last night from the North of Davos due to an avalanche scare. It has been snowing incessantly in Davos for the past 48 hours. A further metre or so is expected to fall across some parts of the Alps on Monday, the weather office predicted.
NDTV spoke to a BBC journalist who was among those evacuated by security officials. The people were then taken to a hotel which is not near the alps where the fear of an avalanche is higher.
Heavy snowfall in Davos also triggered traffic jams, delaying a number of events on Monday. The mountain resort town had a snow curfew post 8 pm last night.
Many of those attending tweeted about the heavy snowfall.
I'm now experiencing a snow curfew in #Davos due to highest avalanche danger since 1999. Local authorities started to evacuate exposed houses and people are asked not to leave their homes from 8pm until tomorrow morning. #WEF18#Avalanche

- Beatrice Bass (@BeatriceLibDem) January 21, 2018
So much snow en route to #Davos the train is down and there are avalanche warnings. 7 foot drifts roadside. pic.twitter.com/RyVcuW8bJw

- Heather Timmons (@HeathaT) January 22, 2018
It's official: @JanDahinten reports #Davos is witnessing the heaviest snowfall for this time of year in 51 years. Avalanche alert is at second-highest level.

"In the past 48 hours came more than 2 meters of snow and that's a big problem,'' said Mayor Tarzisius Caviezel

- Simon Kennedy (@simonjkennedy) January 22, 2018