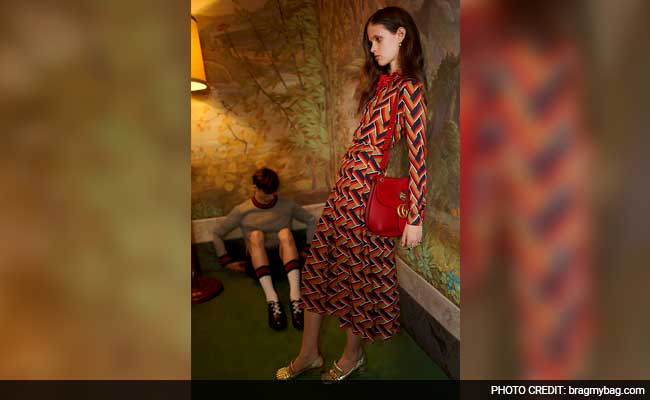 Highlights
Gucci irresponsible for showing unhealthily thin model: UK regulator
Gucci defends itself saying model's weight is a 'subjective issue'
Overly skinny models promote unhealthy body images, say activists
New York:
Italian fashion brand Gucci has been prohibited from using an advertisement in the United Kingdom which features what the Advertising Standards Authority describes as an "unhealthily thin" model.
The ASA ran the rule on the fashion house's new 'The Cruise 2016' campaign, which first appeared in Britain in December 2015.
It judged that the female model in question, Avery Blanchard, who is seen in one still from the video leaning against a wall in a long-sleeve printed dress - with, it must be said, a noticeably thin torso - was too thin in the way it was presented, reported New York Times.
The fashion house had defended the image, saying it was aimed at an "older, sophisticated audience" and that the question of whether Blanchard was too thin or not was a subjective one for the individual reader.
Gucci also pointed out that "nowhere in the ads were any models' 'bones' visible, their make-up was natural rather than heavy" and that the lighting was "warm to ensure there were no hollows caused by shadows and their clothes were not revealing."
However, this didn't sway the ASA, which ruled: "We considered (the model's) torso and arms were quite slender and appeared to be out of proportion with her head and lower body.
We also considered that her sombre facial expression and dark make up, particularly around her eyes, made her face look gaunt.
"For those reasons, we considered that the model leaning against the wall appeared to be unhealthily thin in the image, and therefore concluded that the ad was irresponsible."
Campaigners have long argued that overly skinny models can damage the confidence of young women and girls by promoting unrealistic and unhealthy body images.