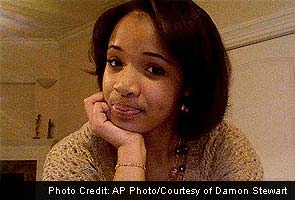 Chicago:
When students filled the halls of King College Prep here on Wednesday, there was a sea of purple and red.
Purple was the favorite color of Hadiya Pendleton, 15, a classmate and member of the school's majorette team, which had just returned from Washington after performing at an event celebrating the inauguration of President Barack Obama.
Red symbolized gun violence, because Pendleton was killed on Tuesday by a gunshot to her back while hanging out with friends in a park not far from Obama's family home.
The details of her death shook Chicago and gave fuel to gun-control advocates in the running debate over firearms. The story traveled back to Washington on Wednesday, where Sen. Richard J. Durbin, D-Ill., mentioned Pendleton during a Senate Judiciary Committee hearing about gun violence, and the White House press secretary, Jay Carney, called it "another example of the problem that we need to deal with."
The shooting was not unfamiliar for some in Chicago, where gun violence has contributed to at least 40 deaths this year and more than 500 homicides in 2012.
"But you don't think at 2 in the afternoon at a park you're going to lose the one you love and care about," said Klyn Jones, a friend ...(Continued on next page)
who was with Pendleton on the day she died.
Friends described Pendleton as a girl with an easy smile and generous nature. She loved Latin class and had worked hard on her overhand serve for the school volleyball team.
The inauguration trip was an inspiration, Jones said. "He was an African-American from Chicago, and she is too," Jones said. "It goes to show that as long as you put your mind to something, you can do it and affect the world."
But on Tuesday, Pendleton and about 12 friends were at a park on the city's South Side, not far from the University of Chicago campus. When it started to rain, they all took shelter under a canopy. Jones said she looked up from her phone and saw a man jumping a fence.
He ran toward the group and started shooting, then jumped into a vehicle, which drove away, according to the police.
"It is believed that the offender mistook the group for gang members and fired at them," said Joshua Purkiss, an officer with the Chicago Police Department.
Another boy was shot once in the leg, but is in good condition. A third victim had a graze wound.
Jones said a friend cradled Pendleton's head in her lap as they waited for the ambulance. Jones held her hand. They thought she would pull through.
At the hospital, they received the news.
(Steven Yaccino reported from Chicago, and Catrin Einhorn from New York)
© 2013, The New York Times News Service