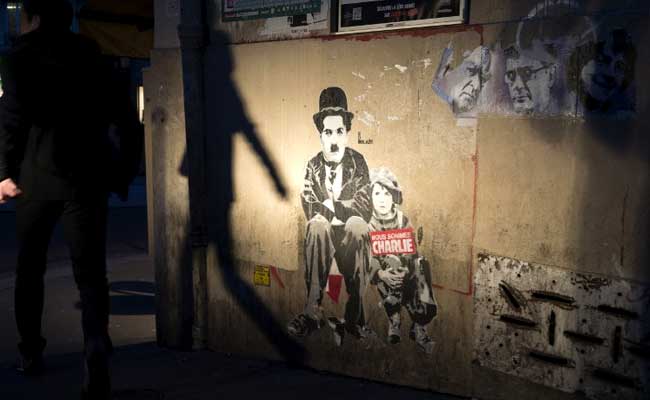 Paris:
France will today hold official ceremonies marking a year since a jihadist attack on the offices of Charlie Hebdo, with the French satirical magazine defiantly reasserting its provocative spirit.
President Francois Hollande will address a gathering of anti-terror security forces at Paris's police headquarters, exactly one year after the attack, one of the most shocking in a bloody year for France.
The January 7 shootings at the Charlie Hebdo offices, which left 12 dead, were followed by an unprecedented series of killings in subsequent months that culminated in Islamic State attacks on Paris that left 130 dead.
Hollande is expected to detail plans toughening laws against organised crime and terrorism in his remarks to police.
The reforms aim to introduce measures including more flexible rules of engagement for armed police and stronger stop-and-search powers.
Charlie Hebdo has continued to raise ire, refusing self-censorship in the wake of the attacks, working from ultra-secure offices in a top-secret location.
On Wednesday it published a typically provocative special edition featuring a gun-toting God, sparking protests from the Vatican.
The cover of the anniversary edition features a bloodstained, bearded God-figure in sandals with a Kalashnikov slung over his shoulder under the headline: "One year on: the killer is still at large."
The controversial cover is typical of the fiercely secular publication whose drawings of the Prophet Mohammed drew the fury of Muslims around the world and inspired the bloody attack on its offices.
Jihadist brothers Said and Cherif Kouachi gunned down eight Charlie staff as well as several others in and around the building in the assault, which began three days of terror in Paris.
The attack, claimed by Al-Qaeda's branch in the Arabian Peninsula, was not the first on the publication, which was firebombed in 2011.
The bloodshed stunned a nation that has become a target for jihadists and was again plunged into shock in November when 130 people were killed and hundreds more were wounded in coordinated attacks around Paris.
Charlie Hebdo, a struggling publication that gained bittersweet fame after the attacks and became a symbol of freedom of speech, has printed one million copies of the anniversary edition.
While millions rushed to buy the first edition after the attack, circulation of the controversial publication has slowed to about 100,000 copies a week and there were no crowds trying to buy the anniversary edition.
The Vatican criticised the anniversary edition's cover for failing to "acknowledge or to respect believers' faith in God, regardless of the religion".
"Behind the deceptive flag of uncompromising secularism, the weekly is forgetting once more what religious leaders of every faith unceasingly repeat... using God to justify hatred -- is a genuine blasphemy, as Pope Francis has said several times."