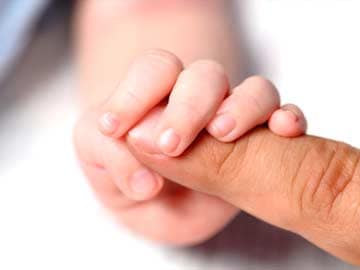 London:
Four babies are born addicted to drugs in the United Kingdom every day, media reports said today quoting National Health Service (NHS) figures.
The cases include addiction to heavy drugs like heroin and crack cocaine, where doctors were forced to recommend opiates to the new-born babies in order to wean them off heroin.
These shocking figures were published by "Mirror" after a three month long investigation using freedom of information laws.
The figures said that as many as 1,500 newborns a year exhibit "neonatal withdrawal symptoms" within a few hours of their birth.
Since 2009, nearly 7,800 newborns have entered the world hooked on drugs as they were born to drug addicted mothers, the paper reported quoting NHS figures that found 464 babies born addicts in Wales, 738 in Scotland, and 6,599 in England in the last five years respectively.
Describing the figures as "horrific", medical experts said, there is immediate need to provide specialist medics to the addicted pregnant women, for providing them with counselling on how to stay off drugs during pregnancy.
"It is crucial that mums-to-be with a drug problem are identified quickly, " Vivienne Evans, chief executive of family support charity Adfam, said, adding, the pregnant women must be assured first that they would not be mistreated, stigmatised or have their children taken away.
Christian Guy, director of the Centre for Social Justice think tank, said, "The 1,500 innocent babies born into the trauma of addiction each year are being given a tragic start in life. It demonstrates that addiction is not just about individual choice - it affects children, families and communities."
"The best place to start is to offer more effective abstinence-based treatment and to do more to prevent drug abuse," Christian added.