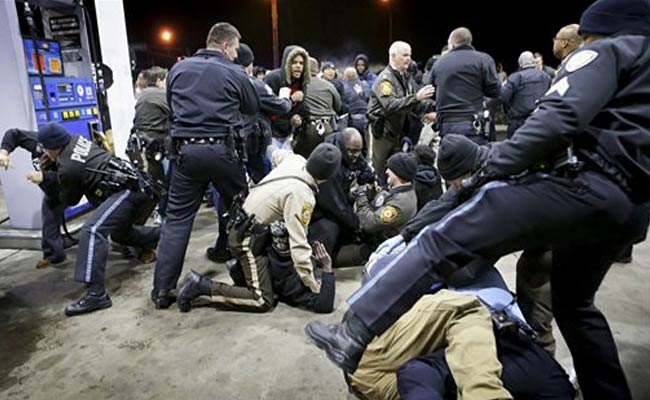 New York:
Four men have been arrested in the US city of New York for threats and false reports since the murder of two police officers on Saturday, police said.
Two teenagers, Devon Coley, 18, and Yasin Shearin, 16, were charged with making "terroristic threats," the police said.
Coley, arrested on Monday, posted a photo on his Facebook page with a comment threatening his local police precinct in Brooklyn.
Shearin was arrested separately on Tuesday.
Also arrested on Tuesday were Robert Bowman, 52, and Roberto Labita, 46, charged with making false reports over telephone and on Facebook.
The arrests followed the killing on Saturday in Brooklyn of two police officers in their parked patrol car by a 28-year-old black man who then shot himself in the head.
The shooter had written about his intentions to kill police on Instagram.
A post referenced the killings of Eric Garner and Michael Brown, two black men whose deaths at police hands this summer have sparked widespread protests.