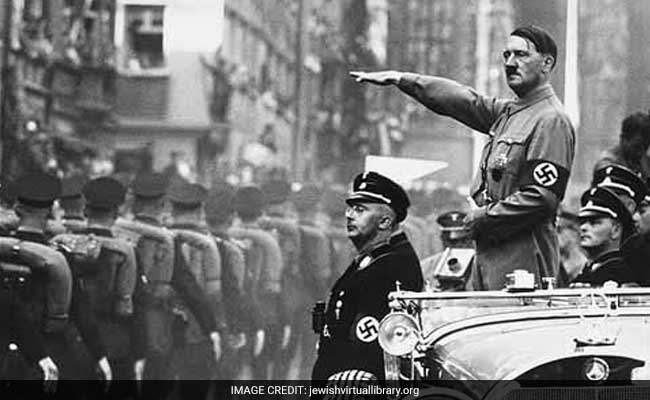 Vienna:
The expropriation of Adolf Hitler's birthplace by Austria's government is unconstitutional and is not the only way to stop it being an attraction for neo-Nazis, a lawyer for its former owner told a court on Thursday.
Gerlinde Pommer-Angloher filed a legal challenge to the constitutional court in January, seeking annulment of a law which allowed the state to seize the three-storey house in Braunau am Inn on Austria's border with Germany.
The state took possession of the house under a compulsory purchase order after a parliament vote, saying it wanted to stop it becoming a shrine for neo-Nazis to visit.
The fact that the house is still a meeting point for neo-Nazis more than 70 years after World War Two had nothing to do with its former owner, Pommer-Angloher's lawyer Gerhard Lebitsch said at court hearing on Thursday.
"Mrs. Pommer-Angloher has always had an interest in a neutral use of the house," Lebitsch said. "She thinks that nothing is achieved with the expropriation."
Instead, police, security services and the judiciary could do a better job to prevent it becoming a site for neo-Nazi tourism, he said.
Austria's government says expropriation was the only way to end a long-running dispute with Pommer-Angloher. Retired without children, she has turned down previous offers by the state to convert or buy the house.
Hitler, who led Nazi Germany into a global war that cost more than 50 million peoples' lives, was born in the house in 1889.
Pommer-Angloher's grandparents bought the house in 1913 but were forced to sell it in 1938. After the war, her mother bought it back.
The interior ministry had rented the building since 1972, but due to the dispute it has remained vacant in recent years.
Hermann Feiner, an interior ministry representative, told the court that Austria had to live up to its historic responsibilities.
"This is not just any property. It is here that the person was born who ... committed the greatest crime of human history," Feiner said. "How Austria deals with it is not just an issue within Austria."
Austria plans to refurbish the house and convert it into a centre for people with learning disabilities, in a bid to break its historic connection to Hitler's ideology.
A verdict in the case is expected early next month.
© Thomson Reuters 2017