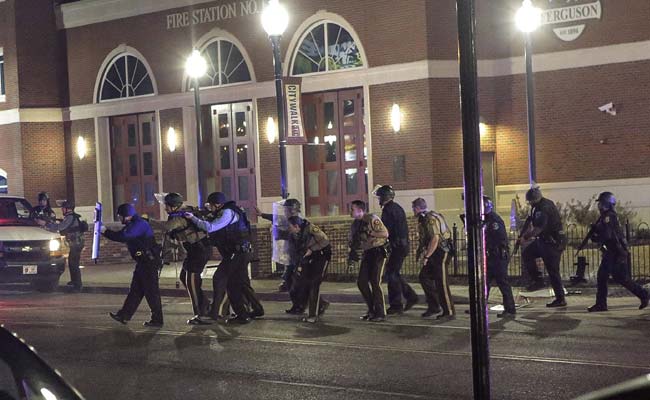 Washington:
Voters in the troubled Missouri city of Ferguson cast ballots Tuesday in the first municipal elections since a white police officer shot and killed unarmed black teenager Michael Brown.

Four African-Americans are among the eight candidates vying for three seats up for grabs on a six-seat council that is overwhelmingly white.

Nearly 15,000 citizens are registered to vote, although only 12 percent turned out for mayoral elections a year ago.

The St Louis suburb of 21,000 is two-thirds African-American, but historically its black community has not been actively engaged in municipal politics.

Ferguson has been in the international spotlight since police officer Darren Wilson killed Brown, an 18-year-old, on a residential street last August, triggering weeks of sometimes violent protests.


A US Justice Department inquiry, released in March, said there was insufficient evidence to prosecute Wilson for the youth's death.
But it exposed a history of racial bias within the Ferguson police force, which targeted blacks as a way to generate municipal revenue through traffic fines and court fees.
Ferguson's police chief, municipal judge and city manager have since resigned, while Mayor James Knowles -- whose job was not in contention Tuesday -- is the target of a recall campaign.