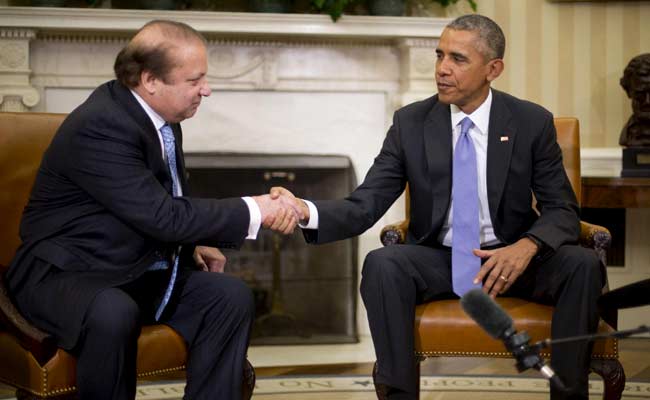 Washington:
Ahead of the visit of Pakistan army chief Gen Raheel Sharif, a top US think-tank on Thursday asked the Obama Administration to end sale of any defence equipment to the country if it is not willing to "rein in terror".
"The US should demand that Pakistan meet its obligations as a state to tackle terrorism emanating from its territory, in both India and Afghanistan," the Council on Foreign Relations (CFR), a top American think-tank, said in a report.
"If Pakistan is not willing to rein in terror, Washington should be prepared, at minimum, to end US taxpayer funding for defence equipment sales and reimbursement of coalition support funds," CFR said in the report prepared by top American thinkers drawn from various sectors including Alyssa Ayres, Ajay Banga, Nicholas Burns, Ashley Tellis, Charles R Kaye, among others.
Recognising the challenge to US-India relations posed by US policy toward Pakistan, as well as the drag on India's rise presented by the risk of conflict with Pakistan, the Task Force report recommends that India-for the sake of its own future-pursue an improved relationship with Pakistan.
In parallel, the Task Force asked the US to demand that Pakistan tackle terrorism and prepare to cease US funding for defence sales and coalition support funds should Pakistan prove unwilling, said Richard N Hass, CFR president.
The US is planning to sell eight new F-16 fighter jets to Pakistan. The new fighter planes will add to Pakistan's sizeable force of fighter jets which include more than 70 F-16s and dozens of French and Chinese attack aircraft.
In its more than 90-page report, the Task Force found that US policy towards Pakistan is one of the main challenges to India-US relationship.
Indian officials remain skeptical that the US can ever fully be trusted as a security partner when they see Washington appear to acquiesce to Islamabad's continued inaction on terror groups that have targeted India and the US, the report said.
The CFR report comes days before Gen Sharif's visit to the US during which he is likely to meet top American defence, military and political leadership.