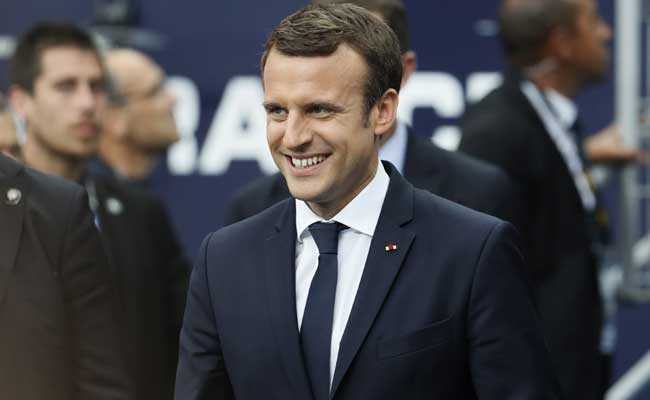 VERSAILLES:
French President Emmanuel Macron said on Monday that he and his Russian counterpart Vladimir Putin were agreed the time was right for a new round of peace talks on Ukraine.
The two were speaking at a joint news conference in Versailles, outside Paris, during a visit by Putin at the invitation of the newly inaugurated French leader.
Macron said last week that he wanted to bring together soon the 'Normandy format' which groups the leaders of Russia, Germany, France and Ukraine and which met first in Normandy, northwest France.
On Monday, he said Putin shared the same hope, adding that the talks should take place "in days or weeks."
Putin, for his part, said sanctions imposed by western countries on Russia over its activities in Ukraine would not help stabilise the situation in the east of the country where it borders Russia.
Last Friday at G7 talks in Sicily, European Council President Donald Tusk urged the group's leaders to stick to their sanctions, but his urging came a day after a senior U.S. official said Washington had no position on the issue.
The 28-nation EU bloc and the United States imposed sanctions on Russia after Moscow annexed Crimea from Ukraine in 2014 and then backed separatist rebels in eastern Ukraine.
While EU leaders have so far backed sanctions until a shaky ceasefire agreement signed in February 2015 in Minsk is fully implemented, U.S. President Donald Trump's promise of warmer ties with Moscow has tested the EU's resolve to remain united on the issue.
© Thomson Reuters 2017
(Except for the headline, this story has not been edited by NDTV staff and is published from a syndicated feed.)