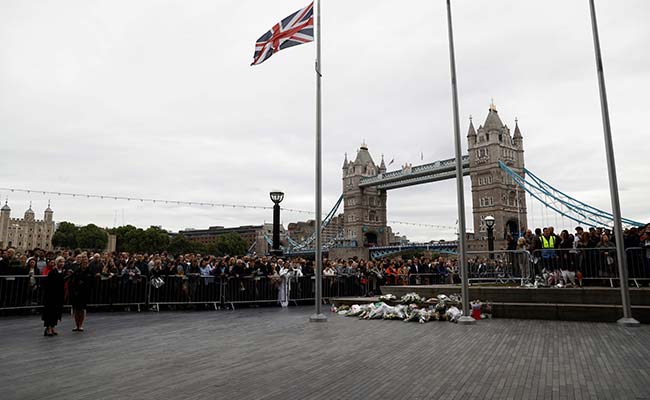 Paris:
French President Emmanuel Macron today confirmed a third citizen had died in the terror attack in London, after police searching for a missing Frenchman found a body in the River Thames.
"We received confirmation of the new toll this morning. There are three deaths and eight injuries on the French side," Mr Macron said, deploring the "heavy toll these attacks have taken on us".
London police said earlier they had recovered a body from the river in their search for Xavier Thomas, a 45-year-old missing since the weekend attack.
The body was found late last night about two kilometres downstream from London Bridge, where Saturday's truck-ramming and knife attacks began.
"Formal identification has not yet taken place, however Thomas' next of kin have been informed of this development," the police said.
Thomas, who was visiting London for the weekend with his girlfriend, has not been seen since Saturday's assault which was claimed by the ISIS.
If the body is identified as his, he would be an eighth victim.
The current death toll stands at seven people after three assailants wearing fake suicide vests mowed down pedestrians on London Bridge and launched a stabbing spree in bars in nearby Borough Market.
Police had issued an appeal for information about Thomas yesterday, saying he and his girlfriend were walking over the bridge when the attack started and that he might have been struck by the van and thrown into the river.
His girlfriend, who was hit by the vehicle, is seriously injured in hospital.