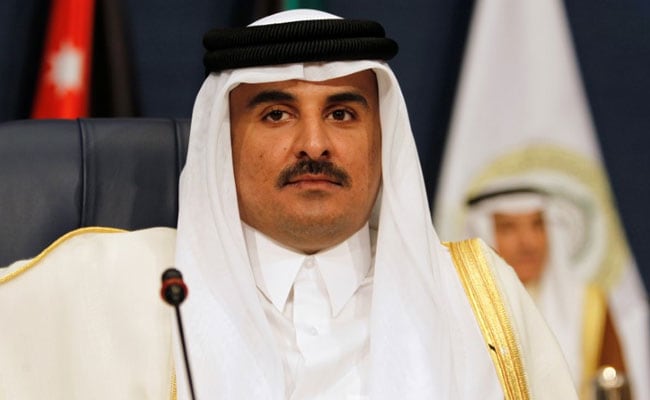 Doha:
Qatari Emir Sheikh Tamim bin Hamad al-Thani is expected to attend the annual summit of Gulf Arab heads of state in Kuwait on December 5 and 6, Qatar's foreign minister said on Sunday, despite a deep dispute within the group.
"The ministerial meeting will be attended tomorrow, and (for) the summit, god willing, the Emir," Sheikh Mohammed bin Abdulrahman al-Thani said in a speech.
The rift between the six-nation Gulf Cooperation Council members Saudi Arabia, Bahrain and the United Arab Emirates (UAE), on one side, and Qatar on the other had put this year's annual meeting in doubt.
There was no immediate comment from other Gulf nations on the Qatari announcement.
The dispute, which erupted in June, revolves around allegations by Saudi Arabia, the UAE, Bahrain and Egypt that Qatar supports terrorism, a charge Doha denies.
The four countries have severed diplomatic, trade and travel links with Doha, in a move Qatar says is inflicting collective punishment on its people but its opponents call a legitimate response to its policies.
Qatar says the four countries are trying to force Doha to fall in line with their own foreign policy.
© Thomson Reuters 2017