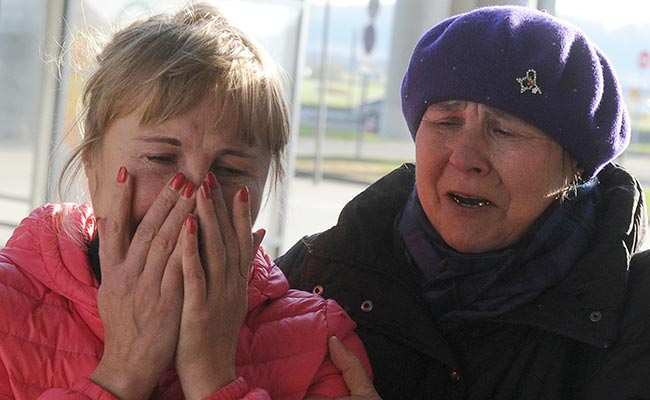 Cairo:
A Russian airliner carrying 217 passengers and seven crew members crashed in Egypt's Sinai peninsula today, the Egyptian government has confirmed. None of the passengers survived the crash, a report of the Russian embassy has said.
"Unfortunately, all passengers of Kogalymavia flight 9268 Sharm el-Sheikh-Saint Petersburg have died. We issue condolences to family and friends," the Russian embassy in Cairo said.
A militant group affiliated to the Islamic State in Egypt have claimed responsibility for downing the Russian passenger plane. But Egyptian security sources had said that early investigations suggested the plane crashed due to a technical fault.
The wreckage was found roughly 100 kilometres (60 miles) south of the North Sinai town of El-Arish, Egyptian officials said. The search and rescue teams have so far found more than 100 bodies, including those of five children an official at the site told Reuters.
"The plane split into two, a small part on the tail end that burned and a larger part that crashed into a rock. We have extracted at least 100 bodies and the rest are still inside," the officer said.
Among the 224 killed on board, 214 were Russian nationals, three Ukrainians and seven crew members.
An official among the Egyptian search and rescue teams had earlier said that voices could be heard in a section of the plane. But media reports quoting Egyptian officials have now confirmed that there were no survivors in the crash.
"There is another section of the plane with passengers inside that the rescue team is still trying to enter and we hope to find survivors especially after hearing pained voices of people inside." the official had said.
Egyptian Civil Aviation Minister Mohamed Hossam Kemal said it was "too soon to determine the cause" of a Russian passenger plane crash in the country's Sinai peninsula, a cabinet statement quoted him as saying.
The prime minister of Egypt Sharif Ismail went to the scene of the crash alongside the tourism and health ministers and offered his condolences to the Russian ambassador, the statement said.
The Metrojet (formerly Kolavia Airlines) flight had 217 passengers and seven crew members on board. A senior aviation official said it was a charter flight operated by a Russian company.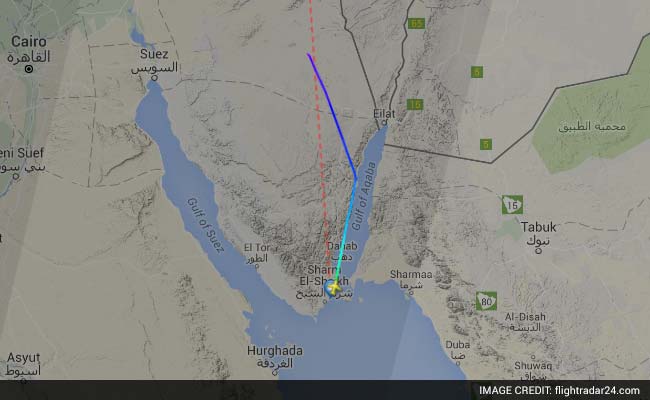 According to reports, Flight 7K9268 flying to Russia from Sharm al-Sheikh in Egypt went off radar 23 minutes after taking off.
Sergei Lzvolsky, an official with the Russian aviation agency Rosaviatsia told Interfax news agency that the plane had departed Egypt's Red Sea resort town of Sharm el-Sheikh at 5:51 am local time (03:51 GMT).
He said the aircraft did not make contact as expected with air traffic controllers in Cyprus.
Earlier, there was confusion on the fate of the plane, while some reports said it had crashed in Sinai, others said the aircraft had made contact with air traffic control.