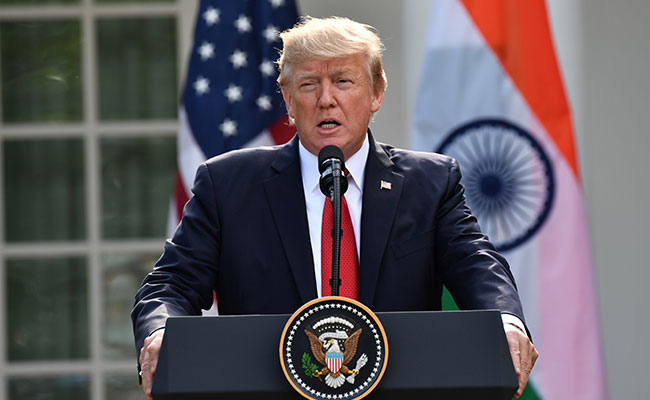 Washington:
President Donald Trump called on Monday for the threat posed by North Korea's nuclear and ballistic programs to be "rapidly" tackled, as he thanked visiting
Prime Minister Narendra Modi
for rallying behind sanctions on Pyongyang.
"The North Korean regime is causing tremendous problems and is something that has to be dealt with, and probably dealt with rapidly," President Trump told reporters in the White House Rose Garden after holding his
first talks with PM Modi.
President Trump also thanked India for "joining us in applying new sanctions against the North Korean regime."
The US president has made halting Pyongyang's weapons program a top foreign policy priority.
Despite international condemnation and sanctions, North Korea has a small nuclear arsenal and is developing nuclear-capable ballistic missiles that threaten Japan and South Korea -- and one day could even hit some US cities.
Washington has 28,000 troops deployed in South Korea and a naval armada in the region.