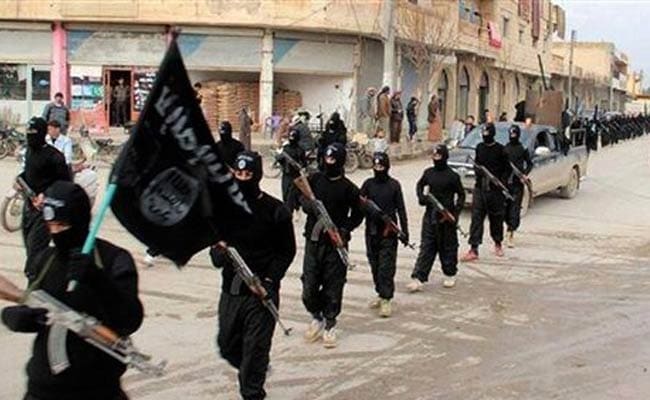 Copenhagen:
Denmark's commitment to fighting Islamic State jihadists will not be swayed by attacks like the Charlie Hebdo massacre, the country's defence minister said Saturday at a rally to commemorate the Paris victims.
"Denmark's hands are not shaking because some terrorists are trying to scare us," Defence Minister Nicolai Wammen told local news agency Ritzau in Copenhagen.
"We are attacking ISIL in Iraq and that continues completely unchanged," he said, using an alternative name for the Islamic State group.
One of the three Paris attackers -- Amedy Coulibaly, who killed four hostages in a Jewish supermarket on Friday -- told French TV that he belonged to IS.
His presumed accomplice Cherif Kouachi -- one of two gunmen suspected of killing 12 people at satirical magazine Charlie Hebdo on Wednesday -- claimed to be part of the Yemeni branch of Al-Qaeda.
NATO-member Denmark is part of the US-led coalition against the Islamic State group and has carried out air strikes against IS in Iraq since August.
It is also home to the newspaper Jyllands-Posten, the first to controversially publish caricatures of the Prophet Mohammed a decade ago, later republished by Charlie Hebdo. Both publications received threats from extremists as a result.
The Danish minister refused to comment on the groups potentially behind the Paris attacks but he vowed that "terrorists will never determine Denmark's efforts abroad".
"We have a clenched fist when it comes to ISIL in Iraq. We are on the frontline, and we will remain so going forward," he told Ritzau.
Denmark has not raised its terrorist threat level since the attacks in Paris, which claimed 17 lives over a three-day period.
But security was raised at media outlets and the country's Justice Minister Mette Frederiksen promised extra resources to the national security and intelligence agency.
Meanwhile, intelligence services in neighbouring Norway told TV2 News that they were investigating a terrorist threat to Norway and Denmark posted on a French-based Arabic website.