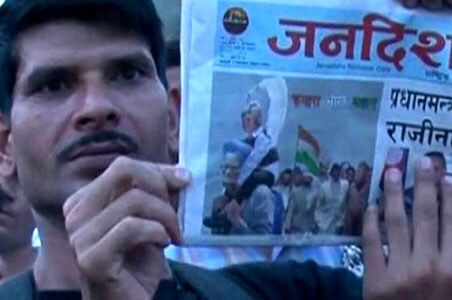 Kathmandu:
Three ethnic Indian Madhesi parties, with a combined strength of 83 seats in Parliament, hold the key to breaking the political logjam in Nepal with a deadline to form a unity government expiring on Saturday.
Major political parties were engaged in parleys and strategy sessions today but finding the way out of the deadlock before the deadline set by President Ram Baran Yadav seemed unrealistic.
The political crisis was sparked by Maoist premier Prachanda's resignation after Yadav blocked his move to sack army chief General Rukmangad Katawal.
The Maoists were hesitating to support a government led by former ally CPN-UML and were not ready to join the new government under any other party's leadership. Nepali Congress, the second largest party in Parliament, has said it will back a CPN-UML candidate for the post of prime minister.
"Our Madhesi front will support any party that is prepared to form a national government," said Rajendra Mahato, president of Sadbhavana Party. When asked what will be the Madhesi parties' position if efforts to form a national unity government fails, he said, "we will sit together, discuss the matter and try to find out our common stance."