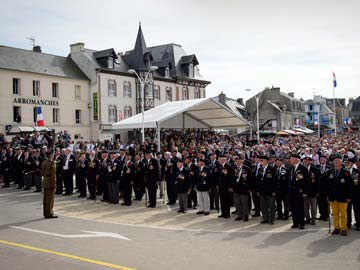 London:
Police say a London conman has stolen the military service medals of a 92-year-old British Army veteran of World War II on the 70th anniversary of D-Day.
Yesterday's Metropolitan Police statement said the conman entered the crime victim's home posing as a water company worker.
It happened Friday during live televised commemorations in France of the Allied invasion of Europe.
Police said the man discovered that his visitor had stolen all 11 of his army medals, and nothing else, after he had already left the house.
Police said nobody has been arrested. They declined to name the army veteran, but said he served in the Grenadier Guards regiment fighting German forces in North Africa in 1942 and Italy in 1943, not on D-Day in France on June 6, 1944.