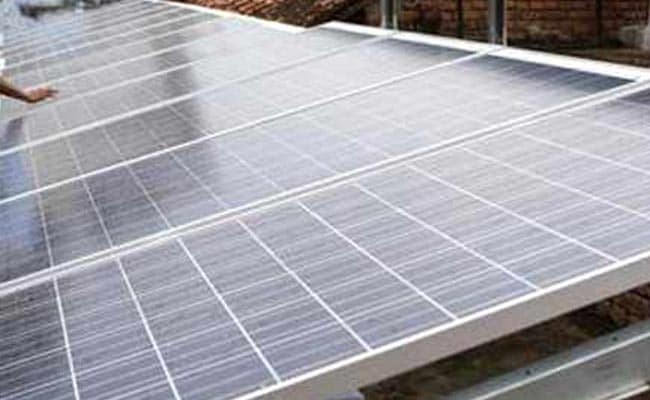 Paris:
Amid reports that it would be singled out over its plans to expand coal usage to meet its energy demands, India today made it clear that development of solar and wind energy will remain its first commitment followed by hydro and nuclear power while the rest will be from coal.
"We have made it very clear that solar and wind are our first commitment. Hydro, nuclear - all of these non carbon sources are what we will develop to the largest extent that we can. What cannot be met by these will be met by coal," India's key negotiator Ajay Mathur said at the UN climate conference.
At the same time, India also said it was ready to reduce its reliance on coal further if the developed countries were ready to support a quicker transition of India's economy towards renewables with adequate finances and key technology.
Hinting at developed nations, Mr Mathur also made clear that India also looks at an agreement in Paris which "enables" financial support from those nations who have developed on the "backs of cheap energy".
"We look forward to an agreement that enables financial support from the countries that have developed on the backs of cheap energy to those who have to meet their energy demands with more expensive but low carbon or zero carbon energy," he said on the second day of negotiations.
Mr Mathur yesterday said that India is looking at enhancing renewable energy capacity by over seven times.
He had said that this enhancement of renewable is "not" getting as much attention as the fact that the balance will be met by coal electricity.
Coal will increase by two to two-and-half times and this is getting far more attention than the fact that it would also mean a seven times increase of renewables.
"We are looking at something in 200 GW of solar and wind energy by 2030," he had said.
Mr Mathur said that developing affordable balancing power in the next 10 years is of huge importance if solar and wind energy has to take off in very large percentage.
"There is one more challenge, that is as we put in more and more solar and wind into the grid, what happens when the sun stops shining and winds stop blowing.
"So we need balancing power which can come on instantly and which is affordable. This is a technology issue. So developing affordable balancing power in the next ten years is of huge importance if solar and wind has to take off in very large percentage," he said.
Mr Mathur who is also the DG of Bureau of Energy Efficiency said that India was looking at a "just and sustainable agreement" and would also like to see countries looking at their INDCs periodically.
"We would like countries as they put their INDCs to look at them periodically. The global stock process is something we like, so that the countries can see where the world is going because of their action.
"As a result of these global stock take, for which the ownership should be with the countries, nations should then look at their next set up of INDCs to be more challenging and ambitious than what they have put up now. We are looking at progression principle and no backcyling principle that each one of us delivers more in each subsequent cycle of commitments that we take," he said.