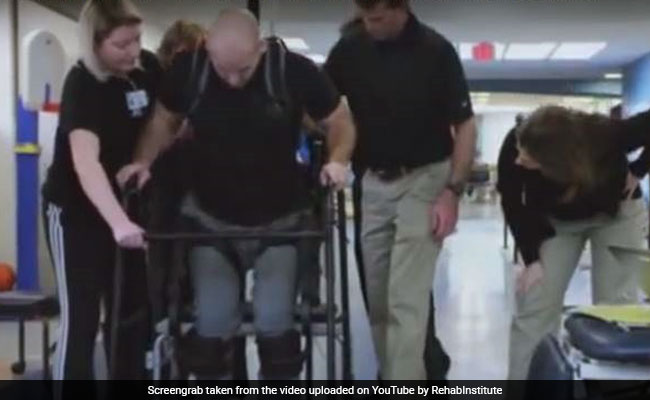 Shanghai:
A China-made wearable robot, which can help people with disabilities walk, is expected to enter the market in one to two years, the developer has said.
The Fourier X1, developed by Chinese technology start-up Fourier Intelligence, was unveiled in Shanghai earlier this month, Xinhua news agency reported.
Gu Jie, CEO of Fourier, said the Fourier X1 weighed 20 kg and applied industrial design into the exoskeleton. It can assist with walking for people who have had a stroke or spinal cord injuries.
He said the company aimed to make the robot more affordable than foreign models such as Israel-made ReWalk and Japanese-made Cyberdyne currently on the market.
Prices of the Fourier X1 robots are expected to be a third cheaper than similar foreign models, which are sold between 600,000 yuan ($87,000) and 1 million yuan ($1,45000) each.
Gu said the company was working to test and improve the robot's various functions such as sitting, standing, walking and climbing stairs.
The Fourier X1 has four motors, two for the hips and two for the knees, as well as four batteries inside that enable it to work for seven hours.
China has 80 million disabled people, many of them unable to walk. The global market for walk-assisting exoskeleton robots is estimated to exceed $1.8 billion by 2020.