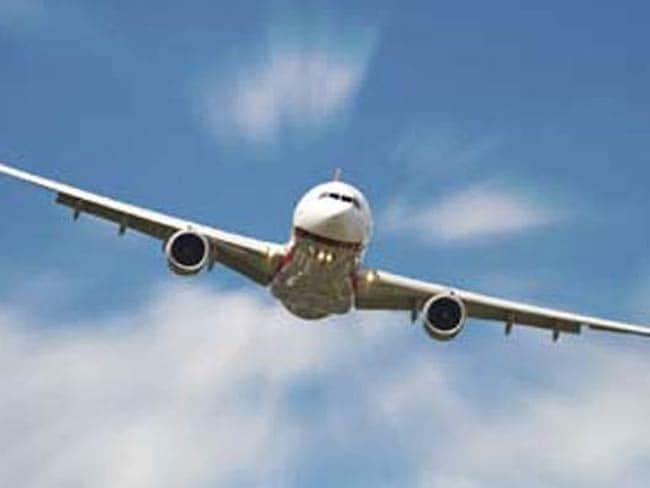 Shanghai:
US aerospace giant Boeing has signed deals with Chinese firms to sell 300 aircraft and open a completion centre in the Asian country, China's official Xinhua news agency reported, as President Xi Jinping began his first state visit to the United States.
The Xinhua report, datelined from Seattle where Xi started his trip on Tuesday, gave no immediate details of the models of the planes bought by a group of Chinese companies or the value of the sale.
But it is likely to be one of the biggest of recent times.
State-owned Commercial Aircraft Corporation of China (COMAC) also signed an agreement with Boeing Tuesday to set up a "completion centre" in China for its 737 airliners, Xinhua said.
Xi is due to visit Boeing's main plane factory in Washington state on Wednesday, as he looks to highlight the economic importance of China to US firms with the countries' political relationship beset by tensions.
Later in his trip he will travel to Washington DC to meet US President Barack Obama at the White House.
China is expected to add 6,330 new aircraft worth $950 billion to its commercial fleet by 2034, Boeing said last month in its annual China Current Market Outlook.
The Chinese buyers in the latest deal included China Aviation Supplies Holding Co., ICBC Financial Leasing Co. and China Development Bank Leasing, Xinhua said.
In July, China Eastern Airlines -- one of the country's biggest carriers -- agreed to purchase 50 of Boeing's Next-Generation 737-800s in a deal valued at $4.6 billion based on list prices.
A Boeing factory in China would represent a shift in the US giant's strategy in the crucial market, where European rival Airbus has a final assembly operation for medium-range Airbus 320 aircraft in the northern port of Tianjin and plans to open a new completion and delivery centre for long-haul A-330s.
A report by the Shanghai Securities News on Tuesday said plans for a Boeing facility in the eastern Chinese province of Zhejiang have already been submitted to the central government in Beijing for approval.
Boeing on Tuesday declined to comment on the Shanghai newspaper report. A spokesman for COMAC could not be reached on Wednesday.
COMAC is already developing a homegrown Chinese narrow-body, the C919, as well as a smaller regional jet, the ARJ21, in commercial hub Shanghai. The company also plans to develop its own wide-body passenger plane over the next decade in cooperation with a Russian firm, industry officials say.
China's top state planner also signed an agreement with Boeing on strategic cooperation in the civil aviation industry, Xinhua said, without giving details.