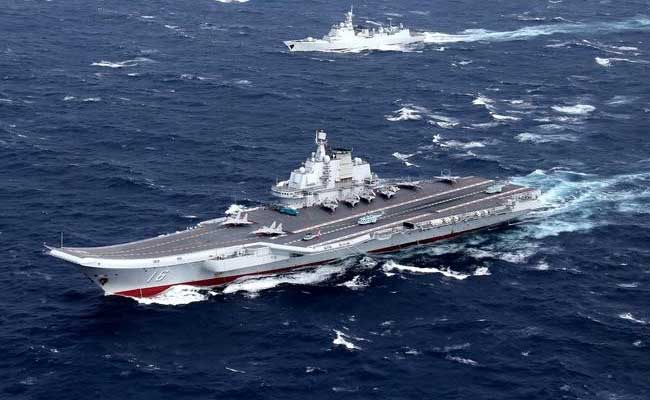 Beijing:
China's first aircraft carrier and its fleet will be open to the public when they visit Hong Kong to mark for 20th anniversary of the former British colony's return to China, Xinhua news agency said today.
The Liaoning fleet will showcase the "military might" and achievements of the Chinese naval force, Xinhua citied Yang Liang, China's People's Liberation Army Navy spokesman, as saying. It is due to arrive on Friday, Hong Kong media said.
Chinese President Xi Jinping swore in Hong Kong's new leader on Saturday with a stark warning that Beijing won't tolerate any challenge to its authority in the divided city, in his strongest speech yet amid concerns over what some perceive as increased meddling by Beijing.
The Soviet-built Liaoning sailed in waters near self-ruled Taiwan, which China claims as its own, in January.
© Thomson Reuters 2017