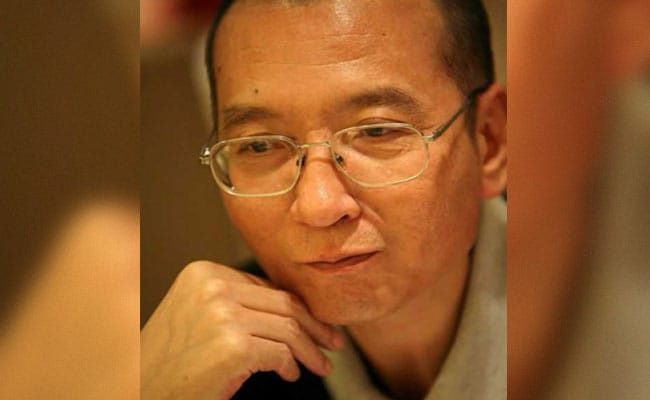 China:
China warned supporters of Nobel Peace Prize-winning dissident Liu Xiaobo not to mark Friday's anniversary of his death, while rights activists in Chinese-ruled Hong Kong gathered to keep his memory alive.
Liu died aged 61 on July 13 last year in a hospital in the northern city of Shenyang under close guard by security agents, after he was denied permission to leave China for treatment for late-stage liver cancer.
He had been jailed in 2009 for "inciting subversion" after he helped write and circulate a pro-democratic reform proposal known as "Charter 08", his last major act in a long career of activism beginning during the 1989 pro-democracy protests in Beijing.
Supporters of Liu and his widow, Liu Xia, in China said they had been unable to organise any large-scale event to mark the day and some have been "vacationed" by the authorities, a common practice where security agents take prominent dissidents away from cities during sensitive events to keep them quiet.
Hu Jia, a Beijing-based dissident who knew Liu Xiaobo, told Reuters on Sunday that he was going to be taken to Chongli, four hours outside of Beijing.
"They said I could not go near the sea," he said.
Liu Xiaobo was given an ocean burial, which prompted activists to flock to their nearest sea-shore to stage protests.
Three other friends or supporters of Liu, who declined to be named, told Reuters that they had been contacted by the authorities and told not to host memorial events or protests to mark the date.
Chinese state security could not be contacted for comment as they do not have a publicly listed number. China's ministry of state security did not respond to a faxed request for comment.
In Hong Kong, a former British colony that returned to China in 1997 with various freedoms not enjoyed on the mainland, around 20 people dressed in black and white marched to Beijing's representative office to mark the anniversary of Liu's death.
They carried banners with a picture of the smiling dissident that read "Remember Liu Xiaobo" and placards calling for the release of dissident Qin Yongmin, who was jailed on Tuesday.
In self-ruled Taiwan, which China claims as sovereign territory, supporters were due to unveil a statue of Liu later in the day.
The anniversary comes just three days after Liu Xia arrived in Berlin, news welcomed by rights groups who had long pressed for China to let her leave what was effectively house arrest.
"Liu Xia's body is freed. But her mental state isn't because she is still worried about her brother Liu Hui," Hong Kong pro-democracy lawmaker "Long Hair" Leung Kwok-hung said.
Liu Hui was jailed in 2013 for 11 years for fraud.
© Thomson Reuters 2018
(Except for the headline, this story has not been edited by NDTV staff and is published from a syndicated feed.)