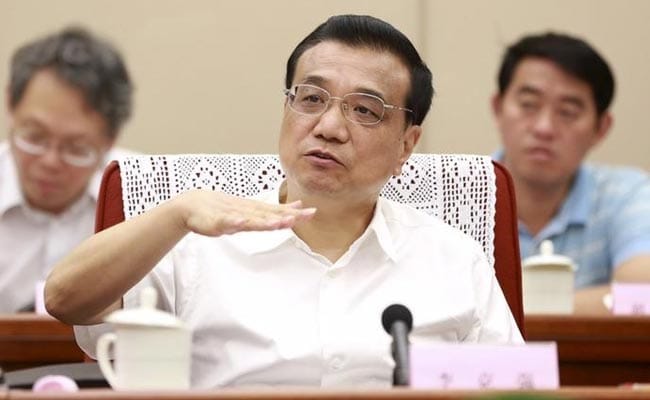 Beijing:
Chinese Prime Minister Li Keqiang on Tuesday proposed that the Shanghai Cooperation Organisation (SCO) establish six platforms for cooperation in areas including security, production capacity and connectivity.
The other three platforms that he mentioned were financial cooperation, regional trade cooperation and cooperation on social affairs and improving people's lives, Xinhua news agency reported.
The SCO, while paying attention to the three traditional areas of security, economy, and civilian exchanges, should focus on building six platforms of cooperation to push for concrete achievements, Li said while presiding over a meeting of prime ministers from the SCO member states held in the east-central Chinese city of Zhengzhou.
The SCO should cement the existing security cooperation mechanism, accelerate an agreement on border defence cooperation, move toward an anti-extremism pact and support Afghanistan's national reconciliation process, said Li.
He said the platform could provide a reliable "safe environment" for regional development.
The SCO should establish a production capacity cooperation mechanism under which China is willing to provide the members with its mature technology, equipment and contracting services, Li said.
China can also co-build factories to increase local employment opportunities.
The SCO should speed up connectivity among members. Major railway and highway projects will be undertaken to establish a central Asia-centered traffic network for Eurasia, the premier said.
He also proposed improving the efficiency of the China-Europe train service, building an international logistics park in Lianyungang and beefing up cooperation in satellite navigation.
Li called for improving the financial cooperation mechanism. He called for the steady expansion of the SCO Interbank Consortium, which will fund large projects.
China has provided $27.1 billion of credit line to SCO members. The China-Eurasia Economic Cooperation Fund, which aims to support SCO members, observers and dialogue partners, has launched investment in its first group of projects, he added.
He called for more convenient visa policies to promote tourism and personnel exchanges. He also promised scholarships for 20,000 students from SCO members annually in the next five years and training for 2,000 people within three years.
The SCO currently has six member states -- China, Russia, Kazakhstan, Tajikistan, Kyrgyzstan and Uzbekistan -- with some other countries as observers and dialogue partners.