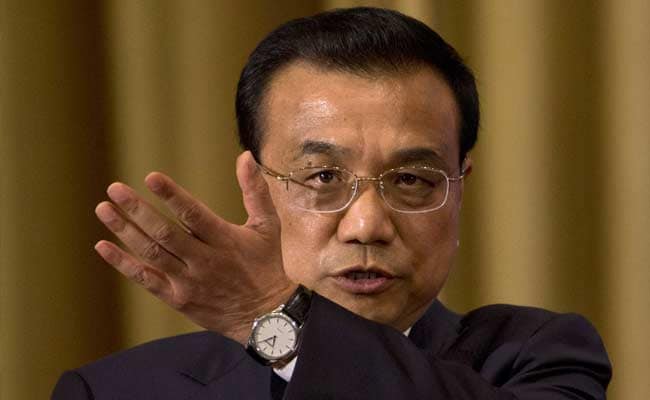 Ulaanbaatar, Mongolia:
China will not recognise or accept the adverse international tribunal ruling on the South China Sea and the issue should be solved through bilateral negotiations by relevant parties on the basis of "historical facts", Premier Li Keqiang said today.
"The South China Sea issue should be solved through bilateral negotiations by relevant parties on the basis of 'historical facts' and in accordance with international law and the Declaration on the Conduct of Parties in the South China Sea (DOC)," he said here in the Mongolian capital in his first comments on the issue.
Li made the remarks while meeting with Vietnamese Prime Minister Nguyen Xuan Phuc on the sidelines of the 11th Asia-Europe Meeting (ASEM) Summit, which will be held here from tomorrow.
The ASEM summit will be the first major multilateral diplomatic gathering since the July 12 ruling by a UN-backed tribunal that struck down China's claims of "historical rights" in the SCS on a case brought by the Philippines.
Besides the Philippines, Vietnam, Malaysia, Brunei and Taiwan challenged China's claims.
The Chinese premier called on Vietnam to value the hard-won momentum in the development of bilateral relations and jointly safeguard peace and stability in the South China Sea with China.
On the verdict issued by an arbitral tribunal in The Hague, Li said, "China has been very clear on its stance of not recognising or accepting the award. The DOC has helped maintain peace and stability in the South China Sea over the past years."
The DOC, signed in 2002 by China and The Association of Southeast Asian Nations (ASEAN) member states, including the Philippines, stipulates that the parties concerned undertake to resolve their territorial and jurisdictional disputes by peaceful means, through friendly consultations and negotiations by sovereign states directly concerned, the state-run Xinhua news agency reported.
Nguyen, on his part, said Vietnam respects China's stance on the arbitration, which was unilaterally initiated by the Philippines, and Vietnam maintains that the disputes should be solved peacefully through negotiations, the Xinhua report quoted the Vietnamese Premier as saying.
On bilateral ties, Li said China-Vietnam relations have shown a positive momentum since last year, with early results yielding in maritime, land and financial cooperation.
Vietnam stands ready to push forward the mechanism of bilateral maritime negotiations and properly manage differences with China, so as to contribute to regional peace and stability, Phuc said.