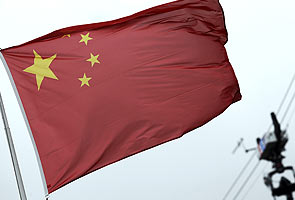 Washington:
China is hiding its ballistic missiles and nuclear warheads in a vast network of tunnels, said a media report citing a study carried out by a professor and his students.
The research was carried out over three years by Georgetown University students who translated hundreds of documents, went through satellite imagery, got Chinese military documents and trawled through hundreds of gigabytes of online data, reported the
Washington Post
.
They were led by Phillip A. Karber, a professor.
Their effort has led to a large body of public knowledge about thousands of miles of tunnels that were dug by Chinese military's Second Artillery Corps, which protects and deploys ballistic missiles and nuclear warheads.
The 363-page study concludes that China's nuclear arsenal could be many times larger than the estimates of arms-control experts, the media report said.
"It's not quite a bombshell, but those thoughts and estimates are being checked against what people think they know based on classified information," a US Defense Department strategist was quoted as saying.
There has been criticism over the study in which students carried out internet-based research and drew from sources like Google Earth, blogs, and military journals.
They also referred to a fictionalized TV docudrama about Chinese artillery soldiers.
Nick Yarosh, 22, a student who worked on the project, said: "I don't even want to know how many hours I spent on it."
"But you ask people what they did in college, most just say I took this class, I was in this club. I can say I spent it reading Chinese nuclear strategy and Second Artillery manuals. For a nerd like me, that really means something."
The study came about after Karber volunteered in 2008 on a Pentagon agency charged with countering weapons of mass destruction.
Karber's committee noticed that following an earthquake in China's Sichuan province, Chinese news accounts reported that thousands of radiation technicians were rushing to the region.
It was followed by pictures of strangely collapsed hills and speculation that the caved-in tunnels in the area had held nuclear weapons, the
Washington Post
said.
Karber and his students were left stunned when in December 2009, the Chinese military admitted for the first time that the Second Artillery had indeed been building a network of tunnels. It confirmed the direction of their research.
At the end of the study, Karber observed that based on the number of tunnels the Second Artillery is digging and its increasing deployment of missiles, China's nuclear warheads could number as many as 3,000.