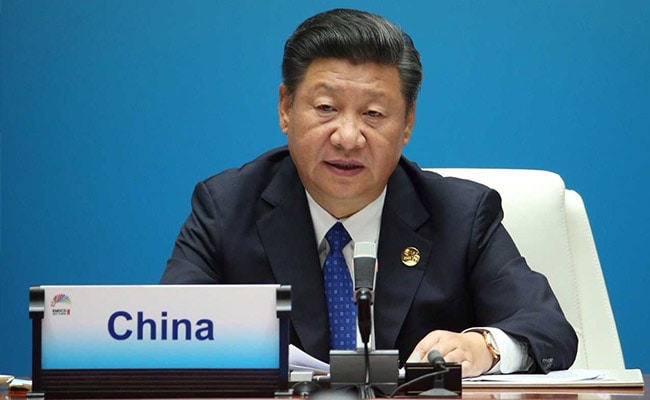 Beijing:
Chinese President Xi Jinping today defended his ambitious multi-billion dollar Belt and Road Initiative or BRI, claiming China has no "geo-political calculations" and that the project will benefit the world.
Touted as Xi Jinping's pet project, the Belt and Road Initiative, also known as the One Belt One Road (OBOR), has become a major stumbling block in India-China relations as the controversial $50 billion China Pakistan Economic Corridor (CPEC) - a project under the BRI - has been listed as its "flagship project".
The China Pakistan Economic Corridor or CPEC is a network of infrastructure projects that are currently under construction in Pakistan, Balochistan and Pakistan-occupied Kashmir that will connect China's Xinjiang province with Balochistan's Gwadar port.
India has objected to the $50 billion China-Pakistan Economic Corridor (CPEC) as it passes through Pakistan-occupied Kashmir, which India maintains is part of Jammu and Kashmir, its northernmost state, and therefore Indian territory.
The project is given the name 'China Pakistan Economic Corridor' (CPEC), though Pakistan and China don't share a border. Pakistan's only link to China is through Pakistan-occupied Kashmir (PoK). It is India and Afghanistan which share a border, now cut-off by Pakistan's forceful occupation of PoK.
In a key speech outlining his vision at the Boao Forum for Asia (BFA) at the Chinese city of Boao, Xi Jinping said the Belt and Road Initiative may be China's idea but its opportunities and outcomes are going to benefit the world.
"China has no geopolitical calculations, seeks no exclusionary blocs and imposes no business deals on others," he said in an apparent reference to apprehensions that the Belt and Road Initiative in which China is investing billions of dollars in port, road and rail connectivity projects across Asia and parts of Africa and Europe is aimed at furthering China's influence.
The Belt and Road Initiative focuses on improving connectivity and cooperation among Asian countries, Africa, China and Europe, he said.
India, which has repeatedly objected to the CPEC project as it is being laid through the Pakistan-occupied Kashmir (PoK), boycotted the Belt and Road Forum organised by China last year.
Speaking at the Boao Forum for Asia, Xi Jinping went on to say, "It must be pointed out that as the BRI is a new initiative, it is perfectly natural that there will be different views on cooperation."
"As long as the parties embrace the principle of extensive consultation, joint contribution and shared benefits, we can surely enhance cooperation and resolve differences," he said.
"This way, we can make the BRI the broadest platform for international cooperation in keeping with the trend of economic globalisation and to the greater benefit of all our peoples," Xi Jinping said.
This is the first major speech by the Chinese president after he began his second five-year tenure last month. He is widely expected to continue in power for life as China's parliament has removed the two-term limit for the president through a constitutional amendment.
(With inputs from PTI)