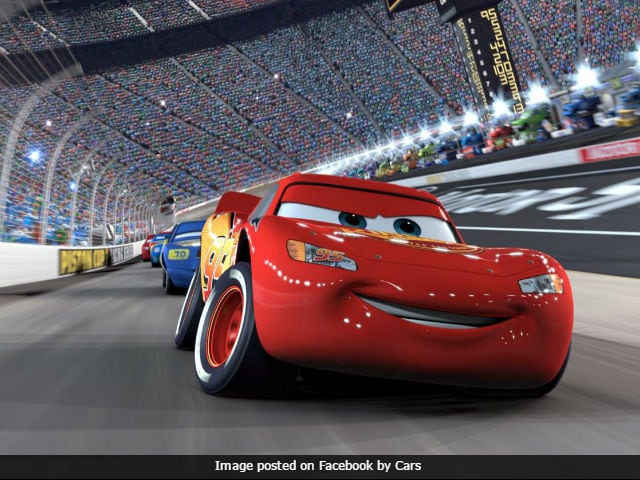 Cast:
Owen Wilson, Armie Hammer, Cristela Alonzo, Chris Cooper, Nathan Fillion
Director:
Brian Fee
Rating:
3.5 Stars (out of 5)
What does it mean when cars race other cars while other cars cheer them on? In the
Cars
universe created by Pixar, where cars are drivers and vice versa, are their all-important races merely an equivalent of us watching runners on foot? And would we humans ourselves have turned racing on foot into something like Nascar if the human body was hardy enough to do a few hundred laps, and bulky enough to carry enough sponsor logos? Also, is every car potentially as fast as every other car? The dystopic and off-topic questions thrown up by this series are often more fascinating than the films themselves.
Mere days after watching Spanish superhero Fernando Alonso come from Formula One to dazzle at this year's Indy 500, I settled into this solid and highly-detailed motorsport film with a smile on my face. The first Cars was juvenile but joyous - with superbly detailed textures and a cameo from Michael Schumacher - the second a drab spy cartoon by the numbers, but this one, well, this one is a proper racing drama. I rather enjoyed this emotionally resonant adventure, set in a world of shiny 3D paintjobs.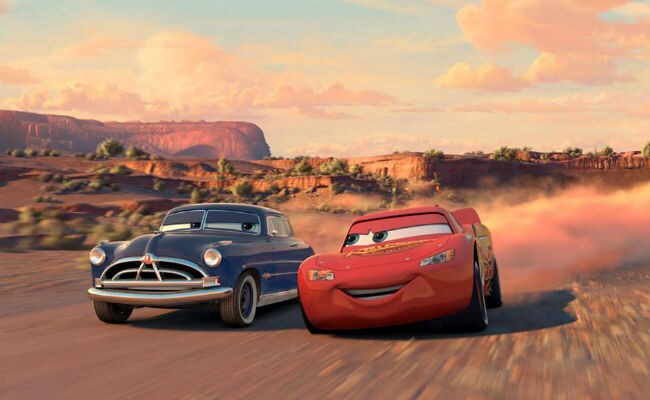 Your mileage may literally vary. I am a racing obsessive, a man who watches Formula One races on three screens to keep up with lap times and telemetry, a man who contemplates siring children if only to create potential racecar drivers. I'm not entirely sure, therefore, how much you will like
Cars 3
, considering how light it is on the franchise formula of car-puns and exaggerated sight-gags, focussing exclusively on a racing quest. I was personally taken aback by just how hardcore a sports film this is. The tropes are classic, the stakes are high, the characters are solid, and there are no narrative digressions or, even, actual bad guys - save for those turned into villains because of the way sport works, which is to say rivals. This is a highly streamlined film, and if
Cars 3
were an actual car, it'd be quick.
Our bright red hero Lightning McQueen, played by Owen Wilson, finds his championship-winning streak on the wane. There is a new challenger, Jackson Storm, more muscularly drawn (and voiced by the beefy Armie Hammer), who is unquestionably quicker than McQueen, as are his fellow new-age racers, training on simulators and (delightfully amusing) treadmills for cars. McQueen's time appears to have come, but will the 'little red car that could' roll over and use his brand to sell mud-flaps? No sir.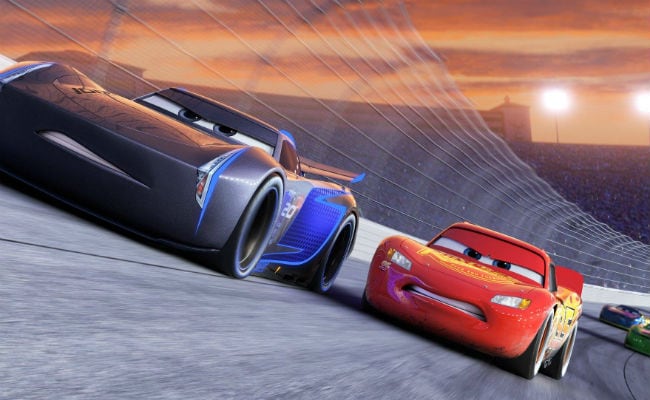 Directed by Brian Fee, the film is about the sporting struggle to let go, to stop racing, to realise that there may be more to life than competitive asphalt. And, perhaps most importantly, to realise that others might know better. McQueen is adorably committed to making it work and winning again - simply because, as he puts it, he never knew a time he didn't believe he would win - but this is a film where those around him make sense. We hear, from the grave and from the first
Cars
film, the voice of his mentor, Doc Hudson: and it's truly special to hear the legendary Paul Newman himself come alive to set a McQueen straight with his wisdom. We hear also a group of old racers dispense advice - highlighted by a brilliant veteran Louise Barnstormer Nash, voiced by Margo Martindale - and led by Smokey, an old hand voiced by Chris Cooper who speaks like the grizzled cowboy in the saloon who has seen it all.
We have also the spunky yellow Cruz Ramirez, a trainer who keeps pushing McQueen to try and get him to focus on more modern methods. McQueen is frequently fed up of her seemingly inane assertions, but as the film shows, and as I refuse to spoil, Ramirez is wiser than he might expect. Voiced by Cristela Alonzo - I can just picture the smile on Fernando's face, really - Cruz is a superb new character, and she's the one making this film special and giving it emotional heft. (She's the toy car to buy right after coming out of the theatre.)
"Truth is always quicker," Smokey tells Lightning says at one point, an exquisite line for a racing fossil to pass on to the younger gunslinger, the kind of truism a true-blue sports movie couldn't possibly do without. More than anything,
Cars 3
is a stirring story about believing in oneself. It's biggest victory is that it isn't about victory.