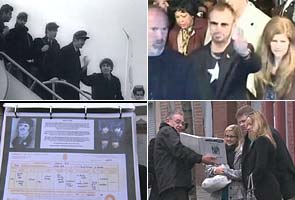 Liverpool:
A campaign to save the childhood home of former Beatles member Ringo Starr from demolition received fresh hope on Sunday after a UK government minister voiced his support.
Number 9 Madryn Street in Liverpool where the famous drummer was born currently faces demolition, having become derelict.
Starr, now 70, lived in the house with his parents for three months.
Liverpool city planners will meet in January to decide the fate of over 300 properties in the area.
On Sunday, UK Housing Minister Grant Shapps called for demolition plans to be stalled while the public is consulted.
"This should be down to local people to decide. I'm not convinced that the scheme, the demolitions that have been going on there have met entirely with local popularity," he said.
The site regularly draws in Beatles fans from across the world, as well as the birthplaces of other Beatles members John Lennon and Paul McCartney.
The birthplace of fourth Beatle George Harrison remains a private home and cannot be visited by the public, Lennon and McCartney's homes are owned by the National Trust.
Fans have written graffiti messages on the boarded up house in Madryn Street, with one reading 'Beatles for ever!'.
Liverpool City Council have said that the majority of Liverpool residents would like to see the houses torn down as they were beyond repair.
One local resident agreed, saying that the area needed "cheering up a bit".