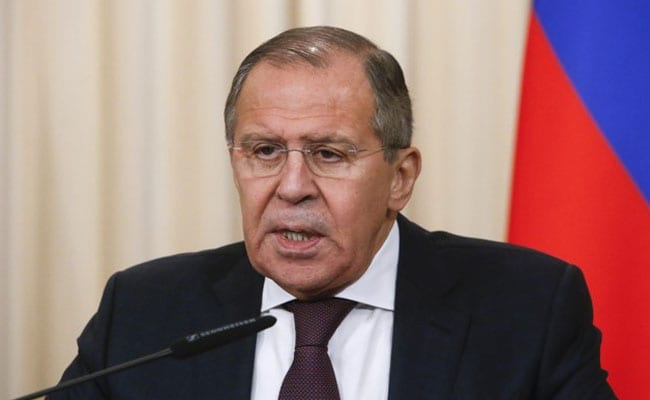 Moscow:
Russian Foreign Minister Sergei Lavrov had not accepted an invite to visit Britain, a ministry spokeswoman said on Wednesday, after British Prime Minister Theresa May that the invite was withdrawn.
"May 'retracted' an invitation to Lavrov to visit Britain. Except he hadn't accepted it in the first place," spokeswoman Maria Zakharova wrote on her official Facebook page.
Speaking in Parliament on Wednesday Ms May said Britain would revoke the invitation and suspend all planned high level bilateral contacts between London and Moscow, in response to the poisoning of former Russian double agent Sergei Skripal on its territory.
Britain also announced the decision to expel 23 Russian diplomats over the attack, in which a highly toxic nerve agent was used.
Russian President Vladimir Putin's spokesperson on Wednesday rejected Britain's accusations, calling them "unfounded" and saying they are not based on evidence.
© Thomson Reuters 2018