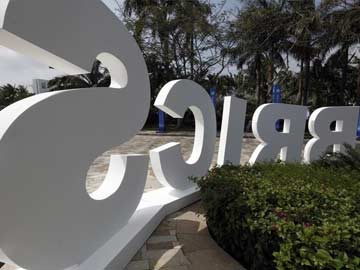 Fortaleza, Brazil:
Hours before BRICS nations meet in Brazil to launch a joint development bank, they have reportedly reached a breakthrough on where it will be headquartered. Sources said China is all set to get the BRICS bank, which is likely to be located in Shanghai. (
Shanghai Most Likely Headquarters for BRICS Development Bank
)
The sources also said that India's demand for an equal share in the bank is likely to be accepted.
Negotiations had been stalled on a dispute between China, India and South Africa over who would host the bank. BRICS is a group of emerging economies and draws its name from the five member countries - Brazil, Russia, India, China and South Africa. (
PM Modi Arrives in Brazil to Attend BRICS Summit
)
The deal that they hope to finally sign will create a $100 billion bank and a reserves fund of the same size to challenge Western dominance over global finance. (
When China and India Meet, the World Watches: Chinese President
)
At the 5th BRICS summit in Durban, the members had resolved to set up the bank. At the 6th summit in the Brazlian beach town of Fortaleza, the members have to decide on the bank's name, location, presidency and shareholding. (
What India Hopes to Achieve at BRICS Summit
)
Finding a name will be the easiest part when the heads of the five nations sit down for discussions - Prime Minister Narendra Modi has reportedly suggested that it be called the New Development Bank.
The disagreement over the location has also delayed a decision on which of the countries will hold the first five-year presidency of the bank. There have also been tough negotiations over shareholding. (
South Africa Wants BRICS Bank for Johannesburg: Minister
)
China has argued that the economic strength of a member nation should be the criteria for contribution to the bank - a higher contribution will automatically mean greater control. But India has demanded that each member have an equal share and sources said it is likely to accepted. (
World Cup Final Comes Between PM Modi and Merkel
)
The stark economic and political differences between the BRICS countries has made it difficult for the group to turn rhetoric to concrete action in coordinating policies.
The BRICS summit is Mr Modi's first multilateral engagement since he took over as Prime Minister in May this year. He met Chinese president Xi Jinping this morning.