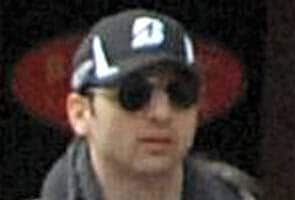 Washington:
The Boston Marathon bombing suspect killed while trying to flee police died of gunshot wounds and blunt trauma to his head and torso, US media said Friday.
News reports quoted a death certificate issued for Tamerlan Tsarnaev, the alleged mastermind of the April 15 bombings that left three dead. It was the first official word of what caused his death.
The death certificate was read out by a Boston-area funeral home director named Peter Stefan, CBS News and other outlets reported.
Police have said Tsarnaev was wounded during in a shootout with police three days after the bombing, then was struck by a car driven by his younger brother Dzhokhar, who sped from the scene.
Dzhokhar Tsarnaev was captured later that same day, while hiding in a boat parked outside a house in suburban Boston.