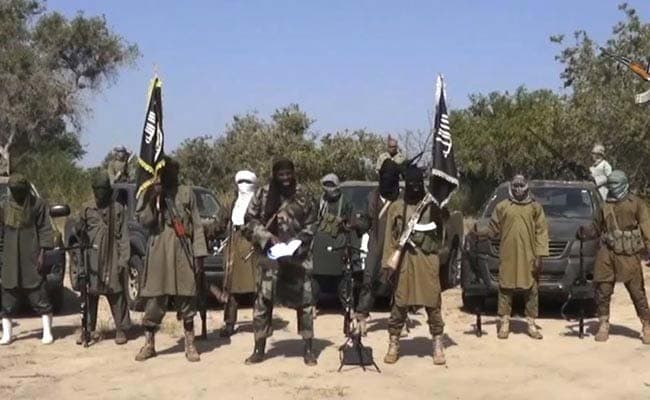 Kano, Nigeria:
At least 14 people were killed and several others injured by Boko Haram gunmen in a Christmas Day attack on a village in northeastern Nigeria, vigilantes said on Saturday.
Attacking astride bicycles, the jihadists invaded Kimba village in flashpoint Borno state around 10:00 pm on Friday, opening fire on residents and torching their homes.
"The gunmen killed 14 people and burnt the whole village before they fled," Mustapha Karimbe, a civilian assisting the military in fighting Boko Haram, told AFP.
"Not a single house was spared in the arson," another vigilante, Musa Suleiman, said after visiting the razed village.
Hundreds of Kimba residents fled to Biu nearby, where they were put up in a refugee camp already brimming with people displaced by previous Boko Haram raids.
The attack comes just days before Nigerian President Muhammadu Buhari's self-imposed deadline to stamp out the group expires on December 31 and in the same week he said that Nigeria has "technically" defeated the jihadists.
Buhari took office in May vowing to end the six-year insurgency that has killed over 17,000 people and spooked much-needed investors in Africa's largest economy and foremost oil producer.
Nigerian troops have won back territory from Boko Haram, but the jihadists still launch sporadic attacks on far flung villages.
A week ago, Boko Haram killed 30 people and injured 20 others in raids on three villages near the home of the Nigerian army chief.
The group has allied itself with the Islamic State group, but experts doubt the scale and scope of the collaboration.
But there are growing fears that a once localised hardline Muslim movement is morphing into a regional jihadist threat as Boko Haram launches attacks on Nigeria's neighbours Chad, Cameroon and Niger.