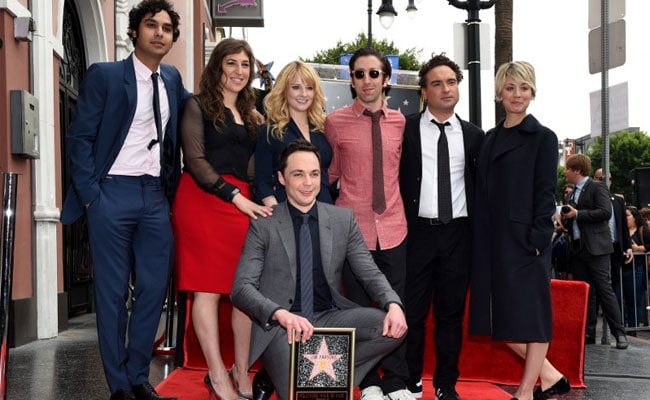 Los Angeles:
Indian-origin actor Kunal Nayyar and his co-stars from hit comedy series "The Big Bang Theory" - Jim Parsons, Johnny Galecki and Simon Helberg - are leading the Forbes annual list of TV's highest-paid actors.
For the second year in a row, Mr Parsons is on the top spot, with a $5.5 million income earned between June 1, 2015 and June 1, 2016 which he once again got from his lucrative "The Big Bang Theory" contract.
This is not surprising considering reports that Mr Parsons and his co-star Mr Galecki earn $1 million per episode each. Mr Galecki is at No 2 with $24 million, followed by Mr Helberg with $22.5 million and Mr Nayyar, who is at No 4 with $22 million.
While Mr Helberg and Mr Nayyar earn slightly less than Mr Parsons and Mr Galecki, their side projects helped them secure the spots in the top five.
Mr Helberg had a role in "Florence Foster Jenkins" starring Meryl Streep and Hugh Grant, while Mr Nayyar is an author of best-selling memoir "Yes, My Accent Is Real".
"NCIS: Naval Criminal Investigative Service" star Mark Harmon places fifth with another $20 million. His show was the third-most watched television program in the 2015-2016 season, behind the Super Bowl and "The Big Bang Theory".
David Duchovny cracked the list with $10 million, thanks largely to his return as Fox Mulder on "The X-Files" revival.
He is tied in the 13th place along with Michael Weatherly, who earned the money from his stint on "NCIS". He recently left the show to headline a new CBS series, "Bull". Other names in the top 15 include "Modern Family" stars Ty Burrell, Jesse Tyler Ferguson, Ed O'Neill and Eric Stonestreet.