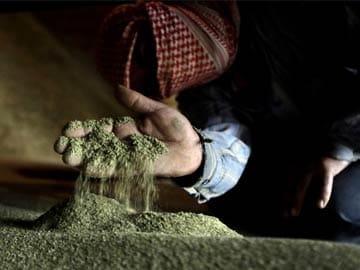 Brussels:
Belgian police and customs have seized a massive haul of seven tonnes of cannabis hidden in a shipment of coconuts from Africa, authorities said today.
The drug, with an estimated street value of 14 million euros, was found last week in a cargo container filled with coconuts near the small town of Ypres in the west close to the French border.
Shortly afterwards, another similar container was found with another large amount of the drug in Antwerp, Belgium's commercial heart and the second biggest port in Europe.
The authorities said they could not yet give a figure for the second haul but in total the finds are a record.
"This is a record seizure by customs working with the police," the government said in a statement.