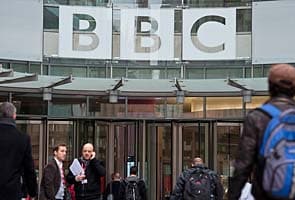 London:
A lawyer for the Conservative Party politician wrongly implicated in a child sex abuse scandal said on Thursday a settlement with the BBC is likely to be reached shortly.
Lawyer Andrew Reid told BBC Radio that a settlement between Alistair McAlpine and the BBC is expected later on Thursday.
BBC has already apologised for implicating McAlpine, a member of the House of Lords, to child sex abuse that happened decades ago in Wales. The mistaken report, broadcast nearly two weeks ago, has caused turmoil within BBC management ranks and led to the resignation of its director general.
McAlpine told BBC Radio on Thursday that he had been shocked by the BBC report, which did not directly name him but led to mistaken Internet chatter about his purported role.
He said BBC never contacted him to try to verify the reports before it was televised on the "Newsnight" program. He said he would have told the broadcaster the reports were false.
"They could have saved themselves a lot of agonizing, and money actually, if they had just made that telephone call," he told BBC Radio's "The World at One" program. "They should have called me and I would have told them exactly what they learned later on that it was complete rubbish."
He expressed sympathy for the sex abuse victim who had mistakenly told BBC that McAlpine was the culprit, pointing out that the victim had suffered greatly because of the abuse.
"But it wasn't me," McAlpine said.
His lawyer said McAlpine would also seek legal action against people who linked him to the abuse claims via Twitter.
BBC, which was already facing severe criticism for its handling of child sex abuse claims against the late TV host Jimmy Savile, has broadcast a complete on-air apology for the faulty investigative report into historic child abuse in Wales.
A number of BBC inquiries are under way, and the BBC Trust plans to meet on Thursday to discuss the crisis and its options for choosing a new director general.