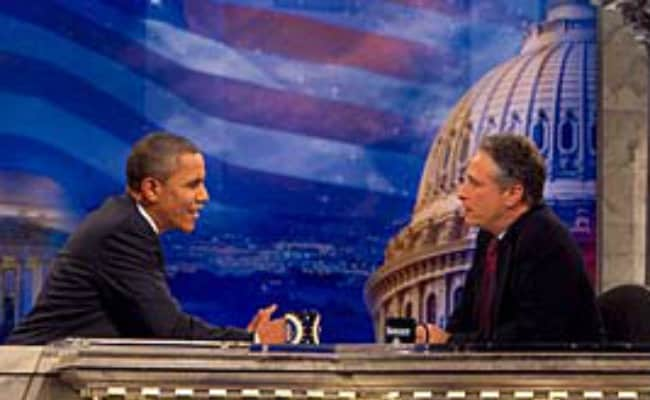 Los Angeles, California:
US President Barack Obama will make an appearance on the "The Daily Show" on July 21 before the impending departure of the host Jon Stewart.
President Obama will pay a final visit to "The Daily Show with Jon Stewart", Comedy Central has announced.
It will be Barack Obama's third appearance as the US president and his seventh appearance overall. He last visited the Emmy-winning talk show during the 2012 election campaign.
Barack Obama was previously enlisted as one of David Letterman's final "Late Show" guests in May. He also helped bid farewell to Stephen Colbert on "The Colbert Report" in December by delivering a special Obamacare edition of the popular segment "The Word".
Jon Stewart will make his final appearance as "The Daily Show" host on August 6 and Trevor Noah will take over the seat starting September 28.