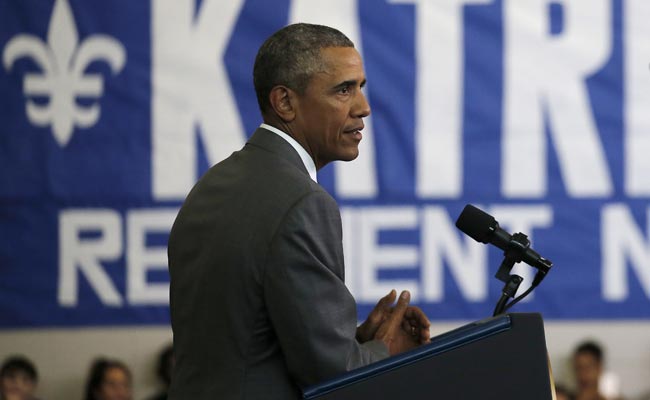 Washington:
US President Barack Obama on Friday strongly criticized China's human rights record at a joint summit appearance with his Chinese counterpart Xi Jinping.
"I expressed in candid terms our strong view that preventing journalists, lawyers, NGOs, and civil society groups from operating freely or closing churches and denying ethnic minorities equal treatment are all problematic, in our view, and actually prevent China and its people from realizing its full potential," he said.
Washington is a long-standing critic of Beijing's autocratic record on issues of dissent, freedom of expression and conscience, but it is rare for a leader to so pointedly address the issue to another's face.
Obama said the pair had a "frank discussion" and that he had "affirmed America's unwavering support for the human rights and fundamental freedoms of all people, including freedom of assembly and expression, freedom of the press and freedom of religion."
Xi said China was concerned about human rights, but insisted that reform would come on its own timetable.
"Democracy and human rights are the common pursuit of mankind," he said.
"At the same time, we must recognize that countries have different historical processes and realities, that we need to respect people of all countries in the rights to choose their own development path independently."