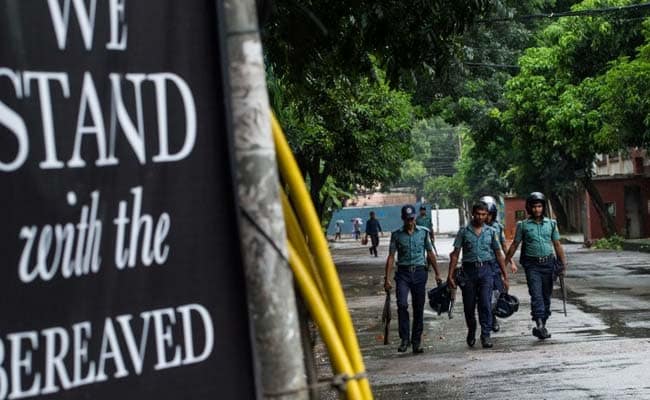 Dhaka:
Bangladesh today ordered all educational institutions to notify authorities about students who have been absent for over 10 straight days following reports that some of the terrorists who carried out recent terror attacks were students who had been missing for months.
The decision to demand the lists of students was taken at a meeting of education ministry officials, chaired by Minister Nurul Islam Nahid, at the Secretariat.
The ministry later issued an order in this regard, which said the institutions will have to make the lists of the absentee students and submit them to the Upazila education officers, the bdnews reported.
Prime Minister Sheikh Hasina last week also appealed to parents to inform authorities of their missing children.
"Terrorism will never be tolerated in Bangladesh. The government will do everything to establish peace," she had said and vowed to track them down using modern technology.
After the July 1 Dhaka cafe attack, Bangladesh police and Rapid Action Battalion issued an alert, saying leaving home and joining militants had become a trend among youths.
The five terrorists who killed 22 people, including an Indian, at the Dhaka cafe had been missing or not contacting their families for several months, their relatives have said.
The suspected attacker of the second attack on a Eid gathering, who was killed in a firefight, had also been missing since March, police said.
Four of these six youths were students of top English medium schools in Dhaka. Two of them were students of private North South University and another of BRAC University.
Security forces have also alerted parents to report their missing children.
Prime Minister Sheikh Hasina has also asked people to inform police if any of the children in their families are missing.
After the cafe terror attack, parents of 10 more youths, who have been missing for several months, have sought police help to find them.
(This story has not been edited by NDTV staff and is auto-generated from a syndicated feed.)