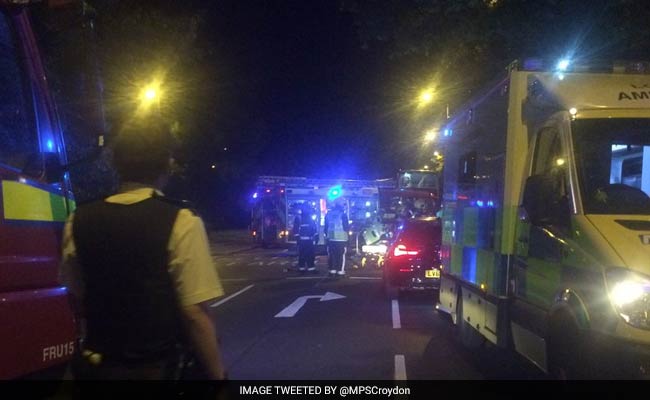 London, United Kingdom:
Five people were killed Wednesday when a London tram derailed and tipped onto its side, police said, while the driver has been arrested.
More than 50 people were taken to hospital following the early morning derailment at a junction in south London.
The incident happened at around 6:10 am (0610 GMT) at a junction in south London.
"A number of people have been taken to hospital with injuries and sadly we can say that there has been some loss of life," said Robin Smith from the British Transport Police.
"It is too early for us to confirm numbers but we are working hard to assess the ongoing incident and are continuing to focus on our recovery efforts."
Investigations were under way as to what caused the fatal derailment.
Liam Lehane, from the London Ambulance Service, said over 50 people had been taken to hospital.
"Most of those patients were walking wounded. But there are, however, a number of patients with serious injuries."
London Fire Brigade said five people had been trapped, of whom three had been freed.
London's only tram system, which opened in 2000, links several south London suburbs along 17 miles (28 kilometres) of track.
More than 27 million passengers used the service in 2015-16.
London Mayor Sadiq Khan said the emergency services were "working extremely hard to get the situation under control and treat those who have been injured".