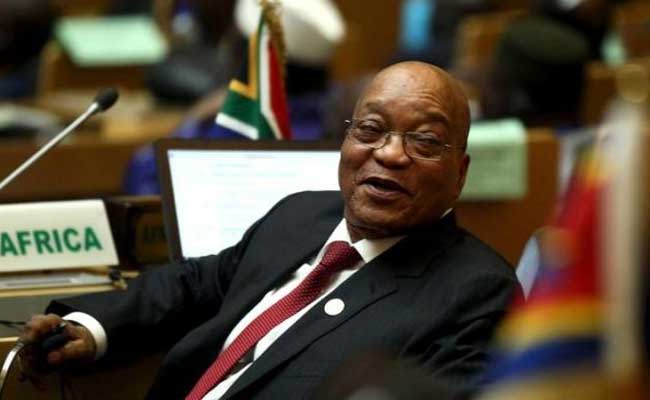 JOHANNESBURG:
South Africa's African National Congress is not bound by tradition to elect its deputy as leader, President Jacob Zuma said in an interview broadcast on Sunday, dismissing labour unions' endorsement of Cyril Ramaphosa.
The ANC, which last year suffered its worst election result since the end of white-minority rule in 1994, is set to choose a successor to the scandal-plagued Zuma by the end of this year.
Mr Ramaphosa and Nkosazana Dlamini-Zuma, the African Union president once married to Mr Zuma, have both been tapped by organisations in the governing alliance to become party leader, but neither has yet declared whether they intend to stand.
Mr Zuma, who was party deputy before being elected leader in 2007, made it clear that Mr Ramaphosa was not an automatic choice.
"People say it is a tradition that once you are the deputy president, you then become the president, that is not true," Mr Zuma said in the interview with the South African Broadcasting Corporation.
Analysts say a split has emerged in the ANC between those who want a successor loyal to Mr Zuma, and a faction that wants a fresh start under Mr Ramaphosa.
Mr Ramaphosa, who is Zuma's deputy both in the party and in government, told supporters on Sunday that the ANC was "under severe strain" and suffered from relentless competition for influence and control over resources.
"We must acknowledge here that there are instances where internal ANC processes have been infiltrated by individuals and companies seeking preferential access to state business," Mr Ramaphosa said.
South Africa's anti-graft watchdog last year called for an investigation into influence peddling in Mr Zuma's government, but the president has denied providing special favours for wealthy friends and wants the watchdog's report to be reviewed.
The Congress of South African Trade Unions (Cosatu), which is part of the ruling political alliance and claims to represent 1.8 million workers, said in November that it would campaign for Mr Ramaphosa.
Ms Dlamini-Zuma, who held several cabinet positions before becoming head of the African Union, was endorsed by the ANC Woman's League last week and is expected to have the backing of her former husband.
© Thomson Reuters 2017
(This story has not been edited by NDTV staff and is auto-generated from a syndicated feed.)