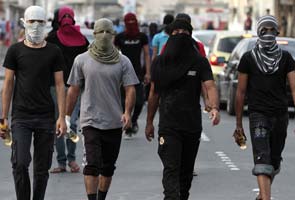 Dubai:
A Bahrain court on Wednesday sentenced 23 medics to three months in jail each for taking part in anti-regime protests last year and acquitted five others, the prosecution said.
Manama's lower criminal court sentenced 23 defendants to three months in jail or payment of 200 dinars ($530) each to have the prison terms suspended, prosecutor Abdulrahman al-Sayyed said, quoted by the official news agency BNA.
The defendants, and other medics who were tried earlier, "committed crimes and violations, breaching the law and the (medical) norms," he said, while BNA said they had been charged with "taking part in unauthorised demonstrations."
They have the right to appeal.
They were among a group of 47 medics rounded up in the wake of a brutal crackdown on Shiite-led protests in mid-March 2011. Many medics charge they were tortured in custody.
Nine medics have been handed jail terms of between one month and five years, while nine others were acquitted and two remain at large.
Sporadic protests still take place in mainly Shiite neighbourhoods of the minority Sunni-led kingdom.
According to the International Federation for Human Rights (FIDH), a total of 80 people have been killed in Bahrain since the violence broke out on February 14, 2011.