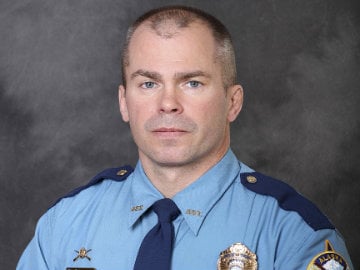 Ottawa, Canada:
Nearly 1,200 aboriginal women and girls have been murdered or are missing and presumed dead in Canada since the 1950s, federal police said Friday, the homicide rate dwarfing the national average.
A long-awaited report by the Royal Canadian Mounted Police (RCMP) includes data from policing agencies across Canada in order to produce the most comprehensive account of murdered and missing aboriginal women to date.
Aboriginal women accounted for 16 percent of female homicides and 11.3 percent of missing women in the country, it said.
That is three to four times higher than the representation of aboriginal women in the Canadian population, which is 4.3 percent, or 1.5 million.
"This research has done more than just provide numbers," said RCMP Deputy Commissioner Janice Armstrong.
"It has identified key vulnerability factors for the victims as well as valuable information on the perpetrators.
"With this additional information, police and our partners can better focus prevention initiatives in high-risk communities to help reduce violence against aboriginal women and girls."
The research identified 1,181 murdered or missing aboriginal women dating back to 1952. Of these, 120 homicides and 105 missing cases remain unsolved.
The report found that the success rate in solving cases involving aboriginal and non-aboriginal women was virtually identical, at almost 90 percent.
In cases involving women employed as prostitutes, the figure drops to 60 percent for aboriginal versus 65 percent for non-aboriginal sex-trade workers.
Only 12 percent of the victims, however, were sex-trade workers -- a much lower percentage than widely thought.
In most cases, the perpetrators were known to the victims.
Eighty-nine percent of suspects were male, 35 years old on average, and in 63 percent of the cases had consumed drugs or alcohol prior to the attacks.
Aboriginal groups have called on the Canadian government to hold a public inquiry into the murdered and missing women.
The United Nations Special Rapporteur on the rights of indigenous peoples, James Anaya, and opposition parties have urged Ottawa to heed their request.