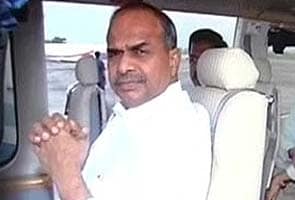 Hyderabad:
A leaked diplomatic cable dispatched by the US Consul General in Chennai in 2007 had nailed the then Congress government headed by YS Rajasekhara Reddy in Andhra Pradesh for "widespread corruption that was beyond the pale" even for India.
In the name of social programmes targeted at the common man, the YSR government had engaged in corruption which was beyond the norm for India, whistleblower website WikiLeaks said, quoting the cable.
The YSR government's flagship programmes - construction of irrigation projects and houses for weaker sections - were beset with corruption even as Mr Reddy used the populist spending programmes to great political effect, the cable said.
There is consensus in Andhra Pradesh that irrigation and housing programmes are beset with corruption. On separate visits to Hyderabad, we heard allegations of widespread graft from several neutral observers. An economist who studies the effectiveness of government programmes in the state said with only four to five companies executing the projects, there are many opportunities for graft in the irrigation programme, the cable said.
"Typically, five to seven percent is lost to corruption but in Reddy's irrigation programme, that figure is more like fifteen to 20 per cent," the Consul General is quoted to have said in the cable.
While the housing programme will cost four to six billion dollars, the irrigation programme costs more than 11 billion dollars over five years on 26 major irrigation projects, the cable added.
"Widespread corruption in the Congress government seems to be an open secret in Andhra Pradesh but the political impact is unclear," the Consul General said in the cable.
The cable further added, "Many elites are disgusted by the level of corruption in the Congress government. The sheer size of Reddy's signature programmes, with literally billions of dollars at play every year, leaves much room for 'leakage' to Congress party officials and their allies.
"But the size of the programmes also means that even with a substantial percentage lost to corruption, a lot of money still must be making its way to the common man," it added.