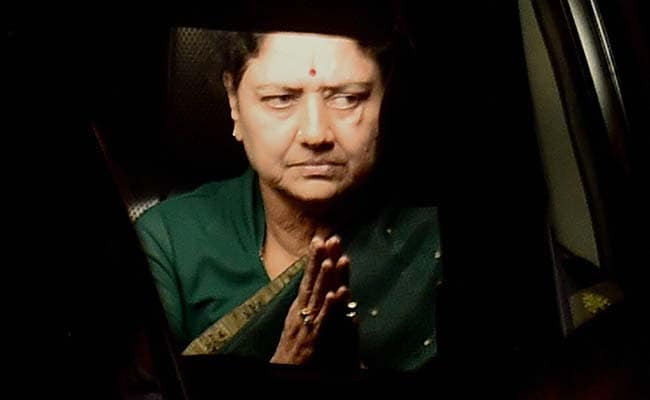 Chennai:
A senior AIADMK leader and Rajya Sabha MP today said VK Sasikala became party General Secretary after being elected and had not "taken up the post suo motu."
There is no legal impediment for her to continue in the post, A Navaneethakrishnan told reporters in Chennai.
"Chinnamma (Sasikala) became General Secretary after being elected by the party's General Council. She did not take up the post suo motu. She became General Secretary only after being elected by seniors including (former Chief Minister) O Panneerselvam," he said.
Citing the example of RJD supremo Lalu Yadav, convicted in the fodder scam and on bail, who continues to remain that party's National President, Navaneethakrishnan said there was no bar for Sasikala to continue as AIADMK General Secretary.
Sasikala is presently serving a prison term in Bengaluru in the Rs 66 crore dispropotionate assets case.
The issue of Ms Sasikala's post was AIADMK's "internal affair" and neither Election Commission or EC of India nor court can intervene in it, he said, adding, the EC can only ask for the party's organisational polls to be conducted.
In fact, all queries posed by the EC to Ms Sasikala in connection with the rival Panneerselvam camp challenging her election as AIADMK General Secretary have been answered, Navaneethakrishnan said.
On Mr Panneerselvam's proposed fast next week seeking a probe into the death of former AIADMK supremo, the late Jayalalithaa, he said the "matter is sub-judice" and nobody can talk about it.
He also charged Mr Panneerselvam with shedding "crocodile tears" in the matter.