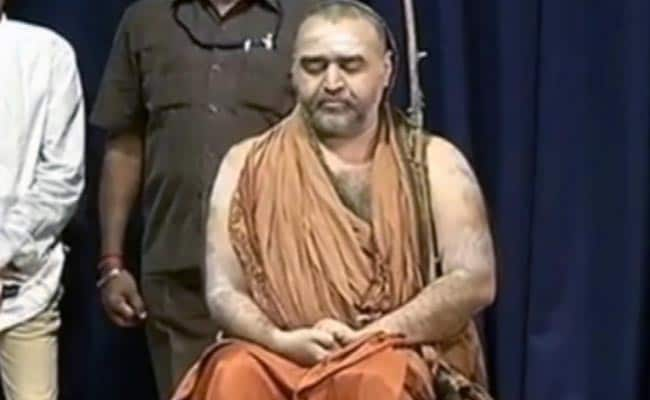 Chennai:
The junior pontiff of the Kanchi Mutt in Tamil Nadu has triggered a controversy after a video showing him seated when the Tamil anthem was played went viral on social media. The 18-second video circulated widely on Twitter shows Vijayendra Saraswathi sitting even as other dignitaries like the chief guest, Governor Banwarilal Purohit, stood up for the "Tamizh Thai Vaazhthu" or "Tributes to Mother Tamil".
The function was organised by BJP national secretary H Raja to release a book written by his father, late professor S Hariharan.
As the controversy played out on Twitter and many criticised the seer for what they called as insult to Tamil language, #TamilInsulted became a top trend.
"It's like a prayer song. It's not our custom to stand. The junior pontiff was also in meditation mode when the song was played," a senior source in the Kanchi Mutt told NDTV.
Mr Raja could not be reached for comments.
The Tamil anthem is sung or played at the beginning of every official function in Tamil Nadu.
"On behalf of the DMK, I condemn Vijayendra's act. This has happened in the presence of the Governor. I think it's an insult to mother Tamil," said MK Stalin, leader of the opposition in the Tamil Nadu assembly.
The junior seer, however, stood up when the national anthem played at the end of the function.
"National anthem is to respect the country; Tamil anthem is to respect Tamil language. Both ought to be respected equally," tweeted lyricist Vairamuthu, who has been under attack for allegedly making controversial remarks against saint Andal.
In 2013, the junior seer and his senior, Jayendra Saraswathi, were acquitted of the murder of Sankararaman, a manager who had exposed alleged malpractices and misuse of funds at the mutt.